Sony Xperia ZL priced & dated for Europe, Canada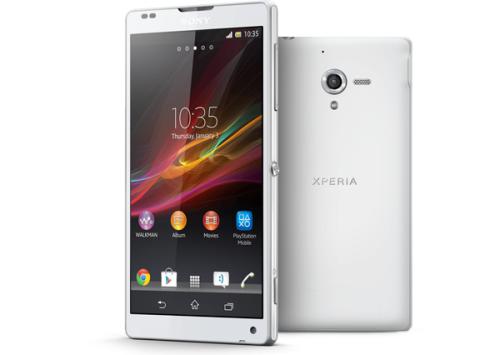 If you don't want your smartphone to come with extra waterproofing protection along with having a slightly smaller and thicker form factor, you may decide to purchase the Sony Xperia ZL over the Xperia Z. The handsets were recently showcased at last month's CES 2013 event, and now the Xperia ZL has been seemingly priced and dated for Europe and consumers in Canada.
While we have already seen the Sony Xperia Z officially priced and put up for pre-order in the UK, we haven't yet heard much about the Xperia ZL, until now. According to reports via Telecompaper residents in Germany will be able to get their hands on the new smartphone from April, and the device will be priced at €599.99.
Retailer Power House will be selling the handset from April in its brick and mortar stores, as well as online in either black or white colour options according to the report. This is obviously for an unlocked version of the handset, and normally the prices in Germany are similar to what are seen in other parts of Europe.
This makes us wonder the accuracy of these claims as the Xperia Z has been given an official price of £529 by Sony in the UK, and we can't see the company selling the lesser of the two handsets for a higher price, unless this retailer is adding quite a bit to the asking price.
Meanwhile it has been officially confirmed that the Sony Xperia ZL will be launching in Canada on multiple carriers in the same month of April, so this at least backs up the claims of the German release date. To recap the handset has a 5-inch Full HD Reality Display powered by a quad core Snapdragon S4 processor clocked at 1.5GHz.
There is also 2GB of RAM, 13-megapixel camera, and the handset will come running the Android 4.1 Jelly Bean operating system straight from the box.
Are you going to buy the Sony Xperia Z or Xperia ZL?