Tamagotchi releases on Android for some, iOS waits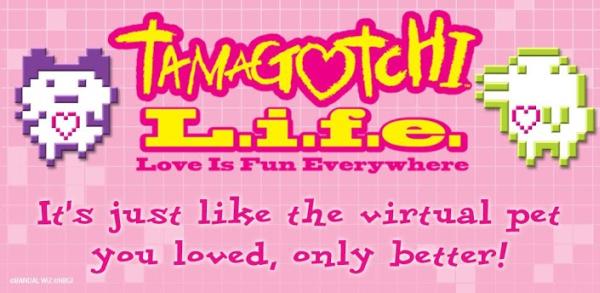 If you were growing up in the 1990s or had a young child during this time you will remember the small electronic toy attached to a key chain called Tamagotchi from Bandai. To celebrate the toys sixteenth birthday the company has released a Tamagotchi app on Android for some users while iOS has to wait.
The application has recently become available to Android users, and if you don't remember the original toy it allowed users to care for a virtual pet by pressing buttons at certain times to feed, put to bed, and to play with it. There is a retro mode that provides features that are similar to the original toy along with a number of new features and mini games.
This is the first ever official Tamagotchi application and now you can take care of your virtual pet in colour, and there are now more characters than before and in higher resolution. Users can collect Tamagotchi signature wallpapers, as well as share their virtual pets onto their Facebook page.
There is a list of Android hardware that is compatible with the application, and the list is rather a short one. Despite saying the app requires Android Gingerbread or later, it is only compatible with certain colours of the Galaxy S3 and the original Galaxy Note.
A number of Nexus devices are included but considering the simplicity of the app its strange more hardware is not supported. There will be an iOS version released at a later date but at the time of writing there is no information of when. To see if your device is compatible and to download hit Google Play.
Did you have a Tamagotchi?