iPhone 5S with 4-inch ITO Glass TSP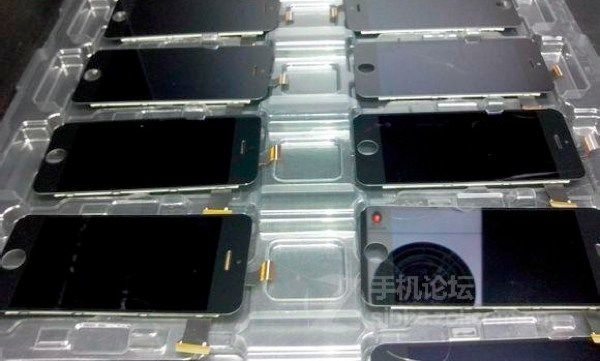 Apple is all set to release the new iPhone 5S this year and we know for sure it will not be ground breaking, and in that we mean not much difference in the design. However, we have learned today that Apple is going to take on the Chinese market by incorporating the iPhone 5S with a new 4-inch ITO Glass TSP.
Two TSP touchscreen panel methods have now been applied to the iPhone 5S and even though we know the iPhone 5S mainly comes with an in-cell TSP LCD Apple is now looking into using ITO (Indium Tin Oxide) glass TSPs, these will be bound for China as well as other regions.
This now means (If all official) that Apple is changing its parts for specific markets, the picture shown above shows off the apparent iPhone 5S glass fronts, which if true will not have any design change at all, read more about this here.
Apple's partners include Japan Display, Sharp and LG Display and they will be heading towards the 4-inch iPhone 5S in-cell TSP LCDs production. It has also been requested that Wintec and TPK go into production for the 4-inch ITO glass TSPs as well. The Chinese market is growing very fast indeed and Apple needs to act on this fast, we would love to know more about the differences between the iPhone 5 and the iPhone 5S, but we are going to sit here patiently until further information comes our way.
In the meantime, please let us know what you expect form the iPhone 5S, what specs are you looking forward to because we know there is no point on waiting for a design change?
Source – Korea Times