Angry Birds Seasons for Windows Phone 8 released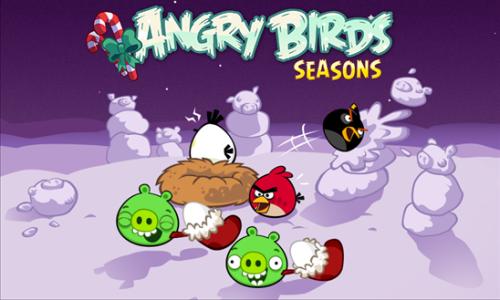 One of the big features that is touted for the Windows Phone platform is the link to the popular Xbox console, but at the moment there are not many games on the WP8 platform that are Xbox Live specific titles, but now Angry Birds Seasons for Windows Phone 8 has been released.
Angry Birds and its various versions remain a popular game despite the competition from the likes of Temple Run, and this title will provide updates all year as it progresses through the various seasons.
This will mean new levels that contain themes such as Easter, Halloween, St Patricks Day, Christmas, Chinese New Year, and much more are celebrated with new updates. The game is closer to the Star Wars version of Angry Birds in its polished look and feel.
Unfortunately unlike the various free Android versions of the game Windows Phone 8 users will have to splash out £0.79/$0.99 for the game, but it does have over 300 levels and will receive regular free updates in the future.
There is a free trial on offer but most people would have at least played one version of Angry Birds by now, and realize what they are getting for their money. You can download Angry Birds Seasons here.
Are you still playing Angry Birds?