Mouth app choices for Android & iPhone are funny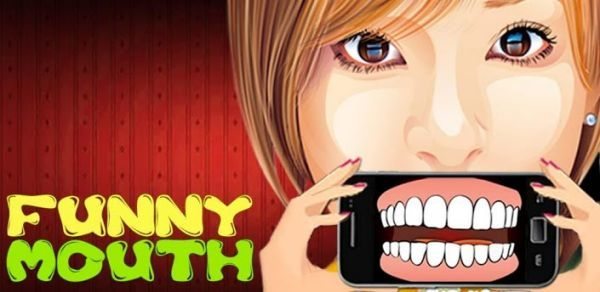 There are so many funny apps on the market for both Android and iPhone users, it is normally your mouth that gets you into trouble or gains you laughs and that is why we are given you our top 4 "Mouth App" choices that can be downloaded onto your smartphones.
The first app is called 'Funny Mouth' and this is a cool app that allows users to see real-time mouth simulations activated with your voice. This app is for Android users and provides 17 free mouths, all you need to do is calibrate and then choose a mouth. Once you have chosen your mouth put the back of the phone to your mouth and when you speak or sing etc the mouth will move in time with your voice. Ok this is not the best nor is it accurate but it is fun, for more information please install via Google play.
The second Android app via Google Play is 'Silly Mouth', yet again this is a fun play mouth talking animation, oh yes you can now talk silly with your friends or family. When you talk the mouth on the screen detects this and moves in time with your voice. It features vampire and female mouths plus many more, have fun and go talk my silly friend.
The third app on the list is for iPhone users and can be installed via the app store, this is the 'MouthOff App' that allows you to talk, sing, shout, scream or whatever you like, choose the mouth and watch the fun begin when you do the above. Main app features include: 58 Sound Reactive cartoon mouths, Millions of YouTube hits, 12 top illustrators and Hundreds of user videos.
The last and our 4th app is titled 'Keith Lemon's Mouthboard', If you love Keith Lemon you will love this one, had us in fits of laughter. You just replace your mouth with his on the iPhone's display and you become the crazy celebrity that he is. This is the case of "If I don't see ya through week ill see ya through window"
Celebrity Juice star Keith Lemon donates his mouth so that it can be yours for pure fun; this is going to smash your back doors in. The app also includes some awesome never seen before clips the star shot himself. Have fun right now and download via the App Store.
Please do let us know if you have installed any of the mouth apps above, or if you have any other different ones installed?