LG expands Optimus series with F5 & F7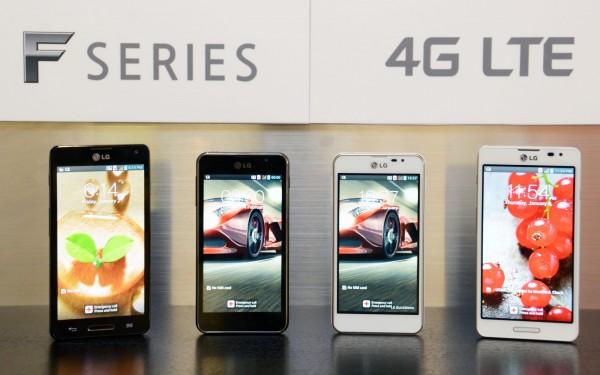 The Android platform is set to get lots of nice new hardware this year as more companies bring out better handsets. The likes of LG and Sony are looking to take a bigger slice out of the market and become more of a challenge to current leader Samsung, and now LG has revealed the Optimus F5 and F7 as the company expands the Optimus series.
LG has just released details about the two upcoming smartphones with the L7 being the higher spec model that features a 4.7-inch True HD IPS 720p display with 312ppi pixel density, this is powered a dual core processor clocked at 1.5GHz paired with 2GB. There is an 8-megapixel rear facing camera and a 1.3-megapixel unit on the front.
Storage wise the handset has 8GB built in that can be expanded by a further 32GB via microSD card, and the F7 measures 131.7mm x 68.2mm x 9.6mm. The device is fitted with a 2,540 mAh battery and will launch running the Android 4.1.2 Jelly Bean OS.
The LG Optimus F5 has a smaller 4.3-inch IPS LCD display at qHD resolution and 256ppi pixel density, and uses a dual core 1.2GHz processor with 1GB of RAM. Camera wise there is a 5-megapixel unit on the back with 1.3-megapixel front facer, and storage is also 8GB but can be expanded by 32GB via a microSD card. The F5 is smaller measuring in at 126mm x 64.5mm x 9.5mm, and will also launch running Android 4.1.2 and has a 2,150 mAh battery.
Both handsets are 4G LTE compatible and the F5 will launch in Europe during the second quarter of 2013, with the Optimus F7 coming to select markets later. We can expect to get more details regarding release dates and pricing at the upcoming MWC 2013 event.
Source: LG.