Samsung Galaxy S3 Anymode Wireless Charger Set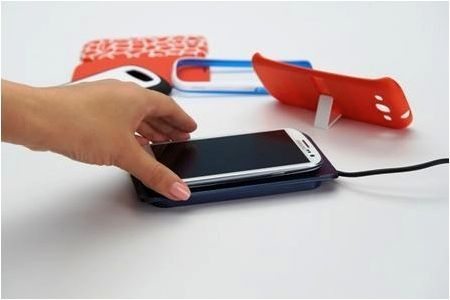 Between tweeting, texting, instagramming and surfing, no one likes to be left with a dead phone on their hands. That's why Anymode have come up with a smart wireless charger for the Samsung Galaxy S3.
A convenient device for both the home and office, users can charge the battery by placing it on the charger, which connects to an electricity supply. The advantage is that a spare battery can also be charged without the phone needing to be connected, ensuring that you never run out of power wherever you are.
The set comprises of the handy charger, battery and charger cable. Lightweight and environmentally friendly, the charger can be powered through its solar panel. With only one cable, the charger can be shoved in your bag, held in your hand, or slipped into your laptop case.
This is a very good looking Samsung Galaxy S3 charger, but also works with the Note, it is free from battery covers and includes the battery integrated type, the 3-coil type supports more stable charging and works with the above phones with integrated TX module.
Even though the official Anymode site is not showing the price, we can now let you know the Samsung Galaxy S3 Anymode Wireless Charger Set will be priced at £85 and will be available to purchase from March 1, 2013.