Alcatel One Touch Scribe Easy & Snap continue the assault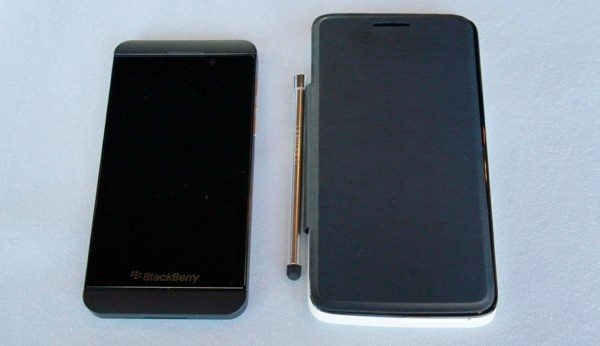 News is flooding in from MWC 2013 in Barcelona, despite the event only officially beginning today. We told readers a few days ago that Alcatel was set to announce 13 new One Touch Devices at Mobile World Congress and today we have some details for you of the Alcatel One Touch Scribe Easy and the One Touch Snap so read on for more.
Yesterday we gave information on the just-announced Alcatel One Touch Idol X smartphone, a stylish handset that we were pretty impressed with going by initial details. Alcatel is continuing the assault and we shall be bringing you news about further devices but for now we're concentrating on the One Touch Scribe Easy with MagicFlip cover and the One Touch Snap.
First we'll start with the One Touch Scribe Easy and this has a 1.2GHz dual-core processor, 5-inch WVGA display, 512MB of RAM and 4GB of internal storage, expandable via microSD. It also has a 5-megapixel rear camera, a 2500 mAh battery, runs Android Jelly Bean 4.1.2 and enables the user to write on the screen with a stylus, plus has dedicated creative apps.
A rather nice magnetic MagicFlip cover protects the screen as well as carrying the stylus and it comes in Flash Red, Flash Yellow or Fresh Blue to add a burst of color. This is set to release in March and although no pricing has yet been announced we'd expect it to be very affordable, going by the specs.
The One Touch Snap on the other hand has a 4.5-inch qHD display and an 8-megapixel rear camera with a good build at only 9mm thick. It will be available in three color options silver, white and cloudy white but there's no further info yet on when this will become available or the price.
You can bet we'll pass on more information as we hear it but for now we'd like to hear your first impressions of these two upcoming Alcatel devices? Let us have your comments.
Source: Engadget