iTap USB Charger, the trendy gimmick gadget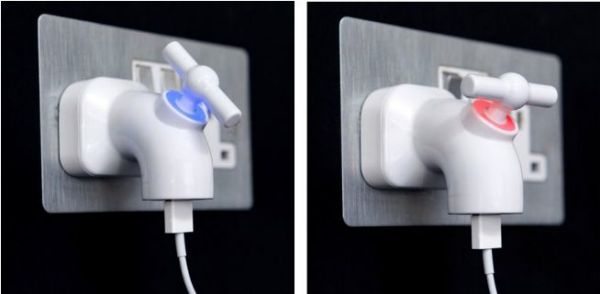 There are the normal phone and tablet chargers on the market and there are some unusual ones, and today we can clearly say that the iTap USB Charger is the trendy gimmick gadget of the month on Phones Review.
The iTap is actually a tap shaped charger that is so 'current' it will charge up your gadgets as easy as turning a tap. The iTap charges up any USB compatible device by turning the tap. Stylishly crafted in a slick and beautiful white durable plastic it comes complete with LED lights that turn red when off and blue when on!
You can turn the iTap on and off and also features a cool blue or red LED light when the charger is in use.
We love this product because it is different, you can now pre-order the iTap Charger that is priced at only £19.95 from Prezzy Box; it is made from durable lightweight white plastic that is like any other charger but with a different look. Pre-order now to reserve your iTap charger, if you do so now you will be notified when they have stock in, just enter your email address and that is it.
Please do let us know what you think of the trendy iTap Charger?