Samsung Galaxy S3 joys of Jelly Bean 4.2.1 video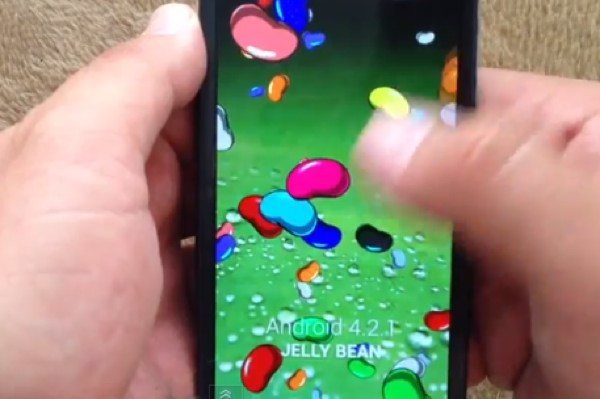 There's some interesting news today for Samsung Galaxy S3 (S III) owners who are eagerly awaiting the Android 4.2.1 Jelly Bean update to arrive for their device. A few days ago we told how 4.2.1 firmware had leaked before the official arrival and that a custom ROM was available. Now, still ahead of the official release of Android 4.2.1 Jelly Bean we have a video for you to take a look at that shows the updated OS running on the Galaxy S3.
When my colleague recently informed about the 4.2.1 custom ROM for the Galaxy S3 there were also screenshots available but a video has now come to light giving a good idea of 4.2.1 on the GS3 as it's over 5-minutes long. It comes from a user of the Jelly Bean 4.2.1 ROM, Damian Kidd, and clearly displays some of its delights such as UI enhancements and lockscreen widgets.
Other things shown include Google Now, swiping across to the camera, a look at the homescreen and TouchWiz (almost the same as 4.1). We're also shown the different brightness setting and how to adjust it, notifications, toggles such as Wi-Fi hotspot and then the video moves onto Settings, where some slight differences are noticed although nothing major.
We also see Samsung Cloud settings, lockscreen settings and settings for the lockscreen widget and then there are some details of voice commands. The video certainly shows some of the new features of 4.2.1 and so if you want to see what's coming when the official update is pushed out you can check out the video below this story.
We'd be interested to hear what you think of the video and the Jelly Bean enhancements heading your way when the official 4.2.1 update is pushed out for the Samsung Galaxy S3? Let us have your comments on this.