LG says meet the world's smallest wireless charger, the WCP-300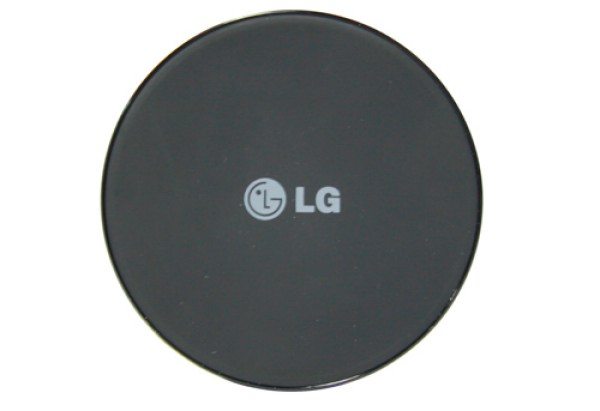 As well as information about all the latest new mobile devices out there we also like to keep readers informed about accessories and peripherals. Today LG has announced a very interesting product and have billed it as the "world's smallest" wireless charger, meet the WCP-300. It certainly seems that with this new creation LG is moving forwards in its bid to impress with wireless charging and the idea of its devices having this ability built-in.
This is a real step forward and LG is obviously making it clear that add-on wireless kits are not for them. Recent releases from LG include the Nexus 4 smartphone and the Spectrum 2 with built-in wireless charging and LG also just released the wireless charging Orb for the Nexus 4.
We're not sure if the WCP-300 is the name that this charger will release with but that's what it's being referred to for now. It's only 6.9mm in diameter and is QI certified (wireless standard) by the Wireless Power Consortium. Despite its small diameter the charging area of the WCP-300 is 1.7 times wider than LG's earlier chargers and its compatible with standard 5-pin micro-USB chargers.
There's no news yet on when this little beauty will release or of the price but we'll be following developments and will let you know more as we hear it. One thing for sure is that LG is certainly making its intentions clear that it wants to lead the way as far as the future of wireless charging in smartphone technology is concerned.
Do you like the look of the WCP-300 and if so will you be hotfooting it to purchase one when it becomes available, depending on price of course? Let us have your comments on this latest in wireless charging.