Adobe Photoshop Touch for Phones released on Android & iOS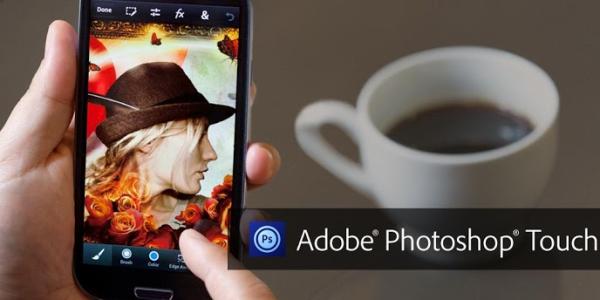 As the technology on the latest smartphones continues to improve, it has allowed developers of a number of software titles release apps that are specifically designed to run on them, and now Adobe Photoshop Touch for phones has been released on both the Android and iOS platforms.
Adobe Photoshop has long been a favourite photo editing solution among professionals and amateurs alike, and now you can edit your images from the smartphone that's inside your pocket. The new application brings all the core functions from Photoshop to the form factor of a smartphone, and is available for both owners of iOS and Android devices.
There has been an app available for tablet devices for a while now, and this new application has features that are almost identical as users can make use of various adjustments and filters to alter images that are stored on the handsets gallery.
Images up to twelve megapixels are supported and there is an optimized version of Scribble Select that allows for precise selections and cropping with a simple swipe of the finger. A Camera Fill option allows users to blend layers in real time using the camera along with adding textures.
The app allows users to instantly share their image creations to Facebook, Twitter, and email with the really neat feature of being able to start a project on a desktop PC that can be finished off and shared on the phone.
There are a number of cloud subscription options but the app does come with 2GB of free storage, and the app will work on Android handsets running Ice Cream Sandwich or later, iPhone 4S and above, or the iPod Touch 5G. The app is priced at £2.99/$4.99 and can be found on Google Play or the App Store.
Will you be getting the Adobe Photoshop Touch for phones app?