Lenovo ThinkPad Tablet 2 review of interesting features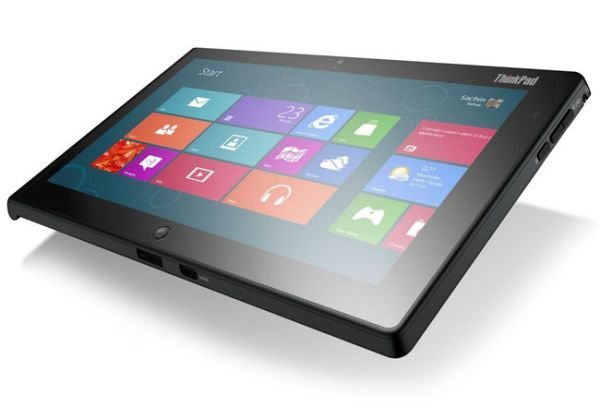 Lenovo, the creator of ThinkPad brand, has had a very long history with touch-screen tablets, laptops and even the laptop/tablet hybrids. At times when the other electronic giants had a very minimal part in the tablet market and even when Windows 7 or Windows Vista or Windows XP weren't well designed for touch screen interactions; there were one or two ThinkPad models available in the market offering touch screen functionality. Lenovo ThinkPad Tablet 2 is the super-compact tablet ever. Let's take a look at the interesting features:
Design and Display
Well, despite the 10.1 inches larger screen, the new stylish ThinkPad is indeed much lighter than the Apple's fourth-generation iPad. Needless to say, with a share of classy aesthetic from Lenovo's business notebooks, the soft black back, the glossy black front, with the alluring ThinkPad logo, is just perfect for you. When it comes to the display, the 10.1 inch IPS screen with the modest 1366 x 768 resolution brings everything on the screen come alive, with sharp, rich and colorful images.
Performance
It is packed with a 1.8GHz Intel Atom Z2760 processor and is powered by Windows 8 operating system to work well with all apps and networks. The new tablet is integrated with Intel GMA graphics chip, and 32 GB of hard drive memory. Apart from these, the tablet performed well in all the tablet test including the battery life test, PCMark7 test, benchmark tests and handbrake test. In short the new device is a decent Windows 8 powered Atom-based slate.
Moving on to the other aspects, the new features are an 8 MP main camera with flash and a front facing 2.1 MP camera. Then, the ThinkPad is also packed with an excellent keyboard (that's connected through Bluetooth) with keys in island-style, a stand as a grip for the 10.1-inch screen and an optical TrackPoint (a red dot that sits between G and H keys).
Remarkable Pen Experience and Extras
Furthermore, the pen experience makes the new tablet stand out of the crowd. The device, if you buy with the stylus, will have a 4.5 x .25-inch pen – the Wacom-style digitizer. And this will increase the weight of this ThinkPad Tablet 2 from 1.25 lbs to 1.3 lbs. Next, Lenovo additionally offers you certain extras like a $40 case with two slots, a $50 slim case, a $100 dock to add HDMI, Ethernet and three USB sockets, a $20 DC charger, $40 VGA monitor adapter. Not to mention, the new ThinkPad Tablet comes with the standard one-year warranty.
But what's the cost?
ThinkPad Tablet 2 with 32 GB built-in storage costs around $579, while ThinkPad Tablet 2 with 64 GB storage (pen-enabled model) costs around $679 and ThinkPad Tablet 2 with 64 GB storage (3G/4G version) costs about $949. Well, everything about this is just great. To put it across differently, ThinkPad Tablet 2 is a well-made stylish device with excellent battery life at the most affordable rate that's just the perfect choice for you and me.
This is a guest post by Eve Zaremba of xfinityonline, a site that offers savings and current information on xfinity internet and xfinity bundled services.