Believable Galaxy S4 specs & images leak before release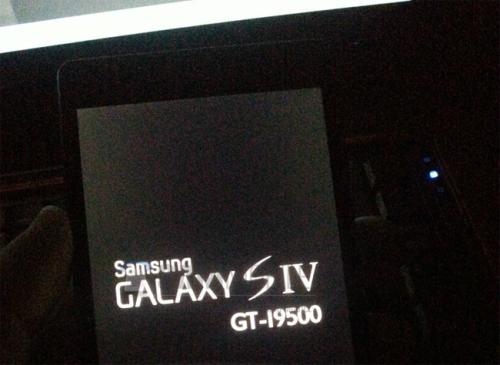 Two weeks tomorrow the smartphone world can look forward to the big unveiling of the next flagship smartphone from Samsung, and now some new believable images and specs have been leaked ahead of the Galaxy S4 release.
There has been numerous rumours and speculation regarding the Galaxy S4 over the last couple of months, and now some new images have emerged that are supposedly of the handset booting up along with some confirmation of the handsets specs.
Again it is being claimed the display will be a 4.99-inch Full HD display but won't be a Samsung AMOLED display, but instead a SoLuX Display although it is not known if this is similar to the LCD3 used on the HTC One, with reports Samsung factories were having issues producing Full HD AMOLED displays.
Tying in with previous speculation is the news that the Galaxy S4 will be powered by the Qualcomm quad core Snapdragon 600, which is also found inside the HTC One. Previously there has been talk that Samsung has had issues with the Exynos 5 Octa processor and overheating, and engineers were unable to get the chip ready in time for the Galaxy S4.
Other specs include 2GB of RAM which considering most new smartphones being released now are featuring this level of RAM it's not a surprise. An insider has provided dimensions of the Galaxy S4 that come in at 140.1mm x 71.8mm x 7.7mm and weighing 138grams. This compares to the Galaxy S3 that measures 136.6mm x 70.6mm x 8.6mm and weighing 133grams.
The images show a squarer form factor that was hinted at recently with the leak of some cases for the device, and there will be a physical home button along with touch buttons. The sides of the handset are supposedly made from aluminium, but the back is still plastic as well as the battery being removable.
It is being claimed the rear camera has a 13-megapixel sensor and at launch the device will be available in either black or white colour options.
Do you think these latest leaks about the Galaxy S4 are the real deal?
Source and Image: SamMobile.