Talking Angela app, Facebook scare warning is fake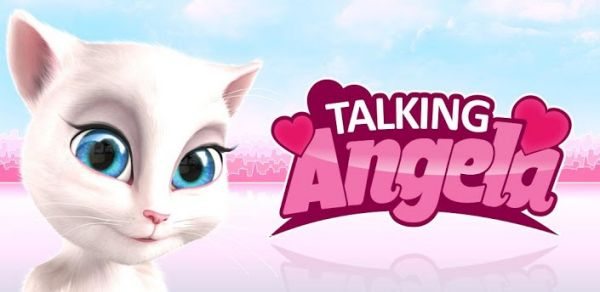 There is a lot of talk at the moment about the newish Talking Angela app and a Facebook message that warns parents with children to watch out for this application. Before we let you know about the scare we have to report that the Talking Angela app is legit and works very well indeed, there is nothing wrong at all with downloading it.
We have tested the app and there is nothing wrong with it at all, we have also contacted many of our social networking friends who are using the Talking Angela app on their mobile devices and they said it is a brilliant app to play.
There was a fake warning on Facebook letting parents know that kids should watch out for the Talking Angela app, apparently claiming that the application will steal details, names and where they go to school, in some cases it has been said the app takes pictures of the users face. We looked into this further and have noticed Naked Security picking up on this as well. The warning on Facebook said:
WARNING FOR TO ALL PARENTS WITH CHILDREN THAT HAVE ANY ELECTRONIC DEVICES, EX: IPOD, TABLETS ETC…. THERE IS A SITE CALLED TALKING ANGELA, THIS SITE ASKS KIDS QUESTIONS LIKE: THERE NAMES, WHERE THEY GO TO SCHOOL AND ALSO TAKE PICTURES OF THEIR FACES BY PUSHING A HEART ON THE BOTTOM LEFT CORNER WITHOUT ANY NOTICES. PLEASE CHECK YOUR CHILDREN'S IPODS AND ALL TO MAKE SURE THEY DO NOT HAVE THIS APP!!! PLEASE PASS THIS MESSAGE ON TO YOUR FRIENDS AND FAMILY MEMBERS THAT HAVE KIDS!!!!
PARENTS please understand that the Talking Angela app seems fine, we have installed it and cannot see any problems with it at all, just ask other readers and users to see what they think. This app is basically similar to "Talking Tom Cat" etc.
Talking Angela is a cool app where the loving cat is in Paris, users need to treat her like a princess and the object of the game is to pet Angela up, make her happy and not angry by getting her drinks, clothes, accessories and so forth.
For more information about the Talking Angela app please install via the App Store or Google Play.
If you already have the app on your device please do put future installers minds at bay by letting them know what you think of the app.