Samsung Galaxy S4 case reveals design and screen size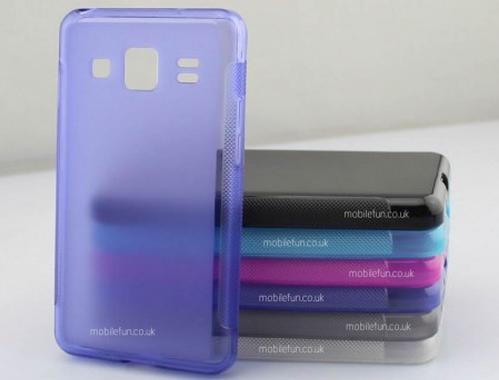 If recent speculation is to be believed the Samsung Galaxy S4 could be launched next month ahead of its release, and in the past for many flagship smartphones we get to see accessories and components leak onto the Internet giving a sometimes accurate clue of what the upcoming handset will be like. Now an apparent Samsung Galaxy S4 case has appeared that reveals the design and screen size.
It is believed that the Galaxy S4 event will be taking place on March 14th, and along with the Galaxy Note 3 the handset is one of the most anticipated smartphone releases this year. Now some cases that are supposedly for the handset have been sent to mobile retailer MobileFun, by what is being called a trusted accessory manufacturer from China.
The case hints and a squarer handset instead of the pebble design of the Galaxy S3, which has been noted before in some alleged images of the handset that were leaked. On the back of the case is a large camera cut out with what could be space for an LED flash and a rear facing speaker.
It seems the cases are big enough to house a smartphone that features a screen size of around 5-inches, which also fits in with previous rumours about the handset. The rest of the layout continues the Samsung trend of having the volume controls and lock keys to one side, the headphone jack on the top, and the charging port on the bottom.
Obviously this has to be taken with the usual pinch of salt but cases have been leaked before for a number of unreleased smartphones that have turned out to be accurate, so there is a chance these could be the real deal.
We recently heard that Samsung may be using Qualcomm processors inside the Galaxy S4 as the company has reportedly had issues with its Exynos 5 Octa chip, but we have to wait and see for an official announcement from the company to know for sure.
Do you think these cases are really for the Galaxy S4?