Samsung Galaxy S4 & Note 3 in Release Most Wanted Debate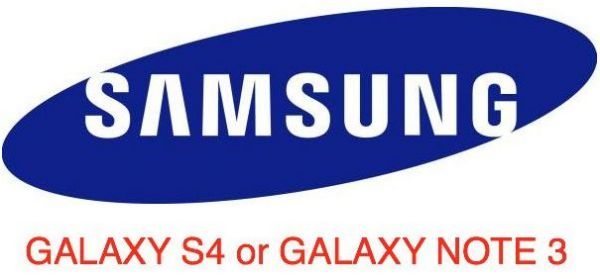 Two Android smartphones, one major manufacturer, new announcements and release dates, put all these together and we have the Samsung Galaxy S4 & Note 3 in release most wanted debate. We will not go on like a stuck record about this, so we will give a few details on what we know so far about the two upcoming Android devices and then ask you the big question.
March 14th is the rumoured date the Samsung Galaxy S4 will debut, with an April release date. On the specs front the S4 is said to have a 13-megapixel camera, 5-inch full (1080p) HD display, the possibility of up to a 1.9 GHz quad-core processor, eye-tracking technology such as "eye scroll" and "eye pause". Looking at the S4 specs we believe that either the Exynos 5 Octa processor or the Qualcomm Snapdragon 600 processor, just a thought.
Realistically the specs on the S4 could come with a 5-inch Full HD screen, 16GB of storage, microSD card slot, 1.5 GHz Exynos 5 Octa processor (8 core), 1080p video recording, 13-megapixel camera, 2800 mAh battery, Android 4.2 Jelly Bean or Key Lime Pie and 2 GB of RAM.
The Samsung Galaxy Note 3 on the other hand will be the bigger boy with a 6.3-inch display with 1920 x 1080 resolutions, Android 5.0 Key Lime Pie, 2 GB RAM, eight-core Exynos 5 Octa processor, cannot really tell you much more as information is scarce and we are not here to reel off a load of specs for the fun of it.
Anyway, the bottom line is the question we would love for you all to answer. This is the "Samsung Galaxy S4 & Note 3 in Release Most Wanted Debate" So the simple question is "Are you waiting for the Samsung Galaxy S4 or the Samsung Galaxy Note 3?"