Top 5 trends in mobile accessories from MWC 2013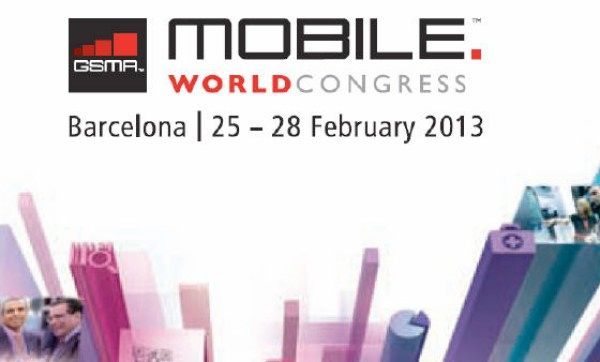 Every year, the Mobile World Congress is a test-bed for world leaders in mobile technology to share their next big thing. While smartphones and tablets take the lion's share of the headlines, there's a lot of innovation happening elsewhere too. Case in point is the continuing growth of mobile accessories – this MWC, we've seen many exciting new technologies and advancements in the field. Let's have a look at some of the most interesting developments and top trends from this year's show!
5. Bigger screens need shields
In 2011 4.3″ screens were considered massive on an Android smartphone. Following the lead of the Samsung Galaxy S series, we've seen these displays continue to grow, to 4.7″ last year and now 5″ and beyond in 2013. In the future, we may see this trend continue with even screens as big as 5.7″, like those found on the ZTE Grand Memo, becoming standard.
With more real estate to protect, manufacturers like Otterbox will be tightening their focus on screen protector. We saw them use the show to launch their Clearly Protected rage. The screen protector's quad-laminar polyester construction prevents viewing from all four sides, ensuring that information on your smartphone display remains yours alone.
4. NFC compatible accessories
NFC isn't just being used for mobile payments – the increasing ubiquitous mobile technology is now being used in a wider range of solutions, including speakers and home cinema products. Sony is leading the way in this area, offering NFC-enabled Bluetooth accessories at this year's show.
3. Pop-on portable power packs
As devices continue to use larger screens and faster processors, battery capacities are struggling to keep up. With many batteries being non-replaceable these days, portable power packs are becoming more common.
One of these that caught my eye at the show is the PowerSkin PoP'n, which offers 2000 mAh of extra battery power. The cool thing about the PoP'n is that it comes equipped with suction cups, allowing it to stick to most mobile devices and deliver power via interchangeable tips for micro USB, Apple 30 pin and Lightning. This is one of the first Apple MFI-approved external battery chargers for iPhone 5.
2. Custom 3D printed cases
Personalisation is one of the hottest trends in mobile accessories right now. Nokia is leading the way in this sector, with two MakerBot Replicator 2 3D printers at their stand printing off personalised cases. The two companies have also launched a 3D printing development kit, allowing users to print their own cases for the Lumia 820 and 520. We're likely to see more and more customised cases for mobile devices in the future.

1. Wireless charging in cars
Nokia is also using the Mobile World Congress to launch one of the first in-car wireless chargers. The Nokia Wireless Charging Car Holder offers Qi-compatible wireless charging to a range of Nokia and other devices, and even has embedded NFC. This can be used to automatically launch apps like GPS navigation when you place your phone in the holder. We're likely to see more wireless charging options in the car as the year progresses.
Conclusion
So there you have it – five of the biggest accessory trends I've noticed at the Mobile World Congress this year. Be sure to share your own thoughts in the comments below, and thanks for reading!