Low RX app for iPhone & iPad saves you money on meds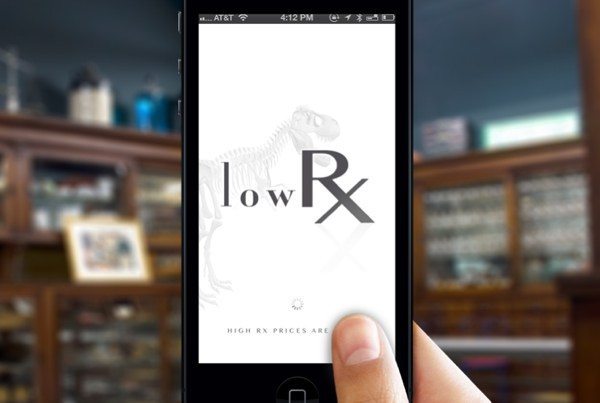 As well as device news we also like to bring readers details about some of the best mobile apps about, whether for entertainment or more practical purposes. Today we want to tell you about the Low RX app for iPhone, iPad and iPod touch and this is a really useful app as it can help you to save money on prescription drugs. It has just received an update and is currently making news as a real aid to the many people who would like to lessen their expenditure on monthly medication.
The cost of prescription drugs continues to be a real worry for many in the US and so anything that you can do to reduce those costs is a wise move. The Low RX app can be really beneficial in this respect as savings of up to 75% can be made. Many people don't realize that the price of medication can fluctuate and this free pharmacy medication app can be used in the US at any pharmacy including Walmart, Walgreens, CVS and RiteAid, to find out the costs of medicines, generic or otherwise with the drug estimator.
The app also displays discounts available and shows your nearest pharmacy and telephone numbers for all of the pharmacies in your area so that you can call to compare prices. Low RX is designed for Apple Passbook and you don't need to sign up but you will need to download a pass to your passbook that you then show to the pharmacist's assistant. There's no membership fee, no limits to the amount you use it and no contract and the iOS app is also free.
The LowRX — Discount Prescription Card app is compatible with iPhone 3GS, iPhone 4, iPhone 4S, iPhone 5, iPod touch (3rd, 4th and 5th generation) and iPad running iOS 5.0 or later and is optimized for iPhone 5. The app was updated on March 1 to version 1.1.1, which included some bug fixes. To find out more about Low RX head here or to download the iOS app head to this iTunes link.
Will you be heading to the App Store to download this resourceful money-saving app? If you have already used it please let us know how much money you have managed to save on prescription costs? Let us have your comments about Low RX.