Holy Bible.com app, reading God's Word everyday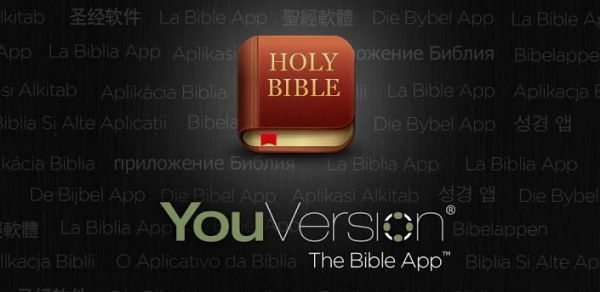 The Bible app via Bible.com is taking the world by storm and is being downloaded every second of the day, and the last time we looked it has had over 82,851,122 installs around the world. Reading God's Word everyday can be taken anywhere you go on Android, iOS, Windows Phone and BlackBerry devices and is completely free.
The Bible app contains hundreds of Bible versions and allows the user to use offline when they download specific versions, it comes with 35 languages as well as over 200 Bible version languages, users can even choose versions such as ESV, NKJV, NLT, NIV, NASB, KJV, The Message and many more.
Other main features include audio Bibles so that you can listen whilst doing other things; there are so many reading plans such as portions of the Bible, devotionals or even the whole thing.
The app allows you to customise your Bible as well, choose to highlight with different colours, share verses with social networks like Facebook as well as sharing via SMS or email, the list is very long indeed so we will send you off to the stores below so you can lean more about the Bible.com app.
Click relevant link to install the Bible app: iOS / Android / BlackBerry / Windows Phone