Samsung Galaxy Stellar on Verizon graced with 4.1 Jelly Bean update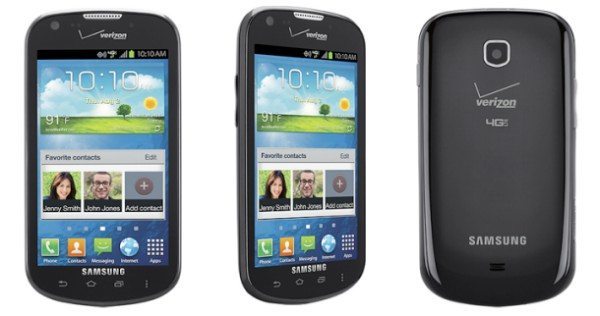 We like to bring people news on operating system updates and today it's the turn of Samsung Galaxy Stellar owners on Verizon to get a treat. The Verizon Galaxy Stellar is now being graced with an update to Android 4.1 Jelly Bean and while it may have seemed a long time coming, for many owners it will definitely have been worth the wait.
The Galaxy Stellar was launched last year running Android 4.0 Ice Cream Sandwich and although 4.1 Jelly Bean isn't the very latest Jelly Bean upgrade that some devices are now receiving, it is at least a step in the right direction and will treat Galaxy Stellar owners to their first taste of Jelly Bean. Although Big Red announced the update was coming last week the rollout has only just begun in the last few hours.
It's a sizeable update at 403.6MB and estimated download and installation time is 30 to 40 minutes so best to use Wi-Fi to avail your device with it. The update is coming as an OTA (over-the-air) release so all owners of the Galaxy Stellar on Verizon will receive notification at some point, likely to be over the next few days. If you don't want to wait to be notified you could always try entering Settings>About Phone>System Updates to check manually and you never know it may just be waiting for you.
Once you've installed the update you'll be on version JZO54K.I200VRBMA1. We think Galaxy Stellar users will be really pleased to be able to have expandable notifications, Project Butter, Google Now and a host of improvements, fixes and changes so get ready for Jelly Bean! You can see the Verizon support documents about the update at the source link below.
Have you already received notification of this update for your Verizon Samsung Galaxy Stellar? If you've already installed the update what are your initial thoughts on Jelly Bean? Let us know with your comments.
Source: Verizon