Temple Run: Oz released for Android & iOS, not free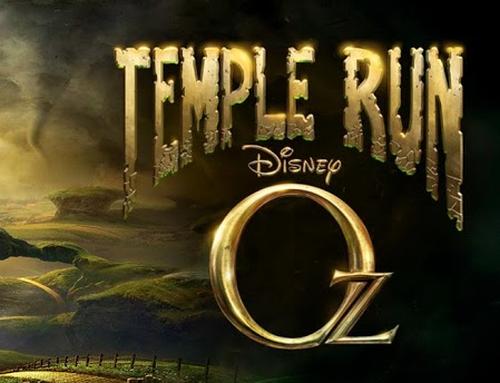 The Temple Run games have become extremely popular among owners of various mobile hardware, with the addictive game play making it almost impossible to put them down at times, and now a new version has been released for Android and iOS users called Temple Run: Oz, but unfortunately it is not free.
We first told you about the new version of the game last month, which is a tie in with Disney, and was due for release on February 27th, but now a few days late the game has become available for both Android and iOS users to enjoy.
The game is based on the Disney movie Oz the Great and Powerful, and sees players placed into the world of Oz running along the yellow brick road trying to escape those pesky monkeys. This new version of Temple Run has been inspired by the movie and there will be elements from it in the title, but it still has that classic Temple Run feel to it.
There is even a trip in a hot air balloon where players can try and capture even more coins, and in a similar way to Temple Run 2 the games environment will change, and there are also weekly challenges provided that allow you to challenge your friends.
If you download the game today you will be treated to 1,500 coins for free, but unlike Temple Run 2 the game itself isn't free. Android users are being charged £0.65/$0.99 on Google Play, while iOS users need to pay £.0.69/$0.99 via the App Store.
Will you be downloading the latest version of Temple Run?