American Idol app for season 12, voting and more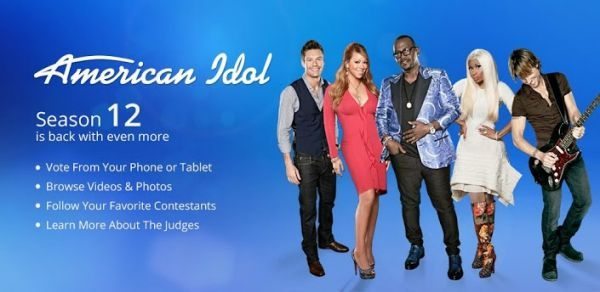 Vote for your next music sensation by installing the new American Idol app on your smartphone or tablet device, which adds season 12 live voting and so much more.
Oh yes, season 12 is finally here and the Android and iOS apps are now available that allows watchers of this amazing show to vote for their favourite contestants after live shows.
The app also brings more goodies to your mobile device such as real-time social conversation, the ability to check out fresh photos and watch on-demand videos of your Idol.
Maybe some of you would love to view things such as the 'host bios' and 'access judge' sections, this app is great.
Superstar judges this year include best-selling female recording artist Mariah Carey, the lovable Randy Jackson, Nicki Minaj and Keith Urban. Love the fact this new American Idol app comes with real-time social conversation, exclusive videos, the top news, and photo galleries.
The real-time social conversation comes via Twitter and Facebook, for more information and to install the app please visit Google Play or the App Store.
Who will be your American Idol for Season 12?