Micromax A110 Canvas 2 to get Jelly Bean update shortly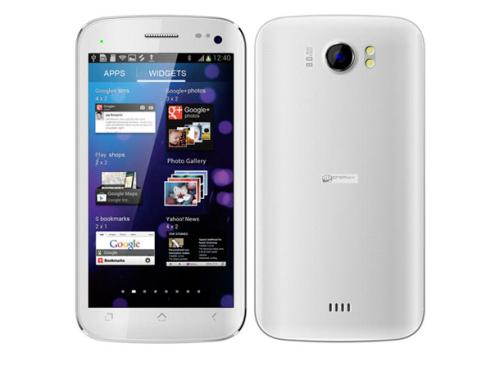 The Jelly Bean version of Android is arguably the best that the platform has been treated to so far, and we are now seeing more hardware receiving the new software. Now we have news that the Micromax A110 Canvas 2 will be getting the Jelly Bean update next week but it won't be a simple case of downloading the software yourself though.
Micromax may also have the A116 Canvas HD available to purchase for consumers but the company hasn't forgotten about its other handsets in its range. Now it has been confirmed that the company will officially be treating the handset to the Android Jelly Bean firmware, although there are a number of custom ROMs already available for the handset, but this will obviously invalidate the handsets warranty.
The updating of the handset won't just be a simple case of downloading the new operating system via an OTA update though, as it will mean owners will have to visit their nearest Micromax service centre to get access to the update.
It will be available next week so owners are advised to ring the service centre to make sure the update is ready, so no wasted journeys are made. This is a good move by the company as often cheaper handsets can be ignored by companies with regards to getting new operating systems.
The thought is that the A110 Canvas 2 will receive the 4.1 version of Jelly Bean so the Micromax A116 Canvas HD will eventually get Android 4.2 Jelly Bean.
Are you pleased to hear that Micromax is upgrading the A110 Canvas 2 to Android Jelly Bean?
Source: gogi.in.