Motorola X Phone supposed specs & image teased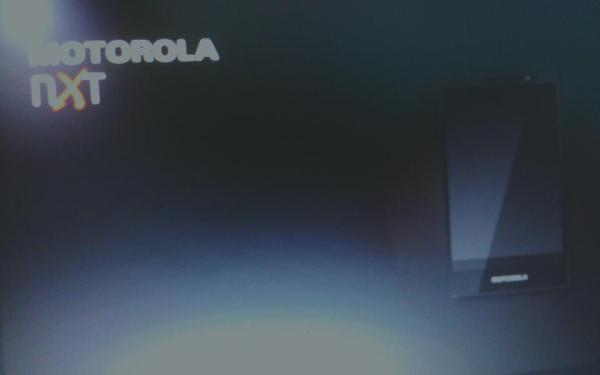 There has been a lot of talk in recent months about a new handset that will be the first device that has been worked on by Motorola since it was taken over by Google. Now the supposed specs and image of the Motorola X Phone have been teased by a tipster.
The handset has been speculated about a lot recently but most recently suggestions put the device down to be a few months away from being released, but now an anonymous tipster has provided some information and the image that can be seen on this page to a Dutch website.
It is being suggested that the Motorola X Phone will come with a 4.7-inch Full HD touchscreen display and will be running on the Nvidia Tegra 4i processor. Other specifications include a massive 16-megapixel rear facing camera along with a 5-megapixel front facer, which also serves as a light sensor with eye scrolling features.
There are even dimensions given for the handset at 131.2mm x 66.7mm x 7.9mm, but of course these rumours have to be taken with the usual pinch of salt. It is surprising though if true the handset will only have a 4.7-inch screen as we are seeing a lot of 5-inch handsets being released now.
It is again being suggested that the device will be showcased at the upcoming Google I/O event in May, and that it could be running Android Key Lime Pie, but the camera specs seem just too good to be true as must new smartphones are just starting to adopt the 13-megapixel route, and nowhere near as large as 5-megapixels for the front.
Do you think there may be some truth in these claims?
Source: Android World via Google Translate.