Samsung Galaxy S3 vs LG Optimus G Pro or wait and see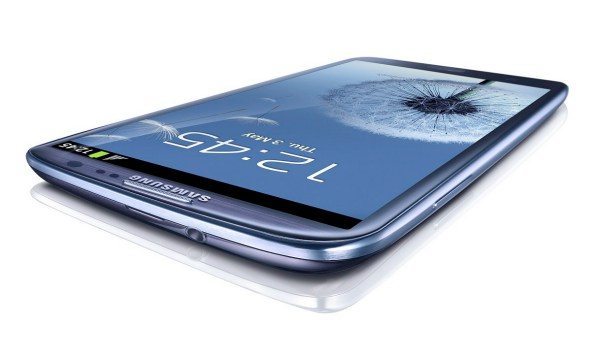 The Samsung Galaxy S3 smartphone was the bestselling phone of 2012 and has sold around 40 million units already so its success and popularity is already proven. On the other hand one of the latest offerings from LG is the LG Optimus G Pro offering more up-to-date specs and coming soon. We're taking a look then at the Samsung Galaxy S3 vs. LG Optimus G Pro, or maybe you'll wait and see what the Galaxy S4 and iPhone 5S have to offer.
Prices of the Galaxy S3 have already started to drop ahead of the announcement of the Samsung Galaxy S4 at an event in just a few days time on March 14, so this is a great time to purchase the S3 as it's still a very impressive smartphone. Pricing for the LG Optimus G Pro is not yet available but its release in regions outside South Korea is expected very shortly. Obviously though, as this will have the latest specs and is brand-new it is likely to be quite a lot pricier than the Galaxy S3, especially as the S3 is now being discounted.
We'll give you a quick run through of the major specs of each of these devices so that you can compare what they each have to offer and see which might be best for you. Of course with the Galaxy S4 release now only weeks away (rumored some time in April) and the iPhone 5S possibly arriving in summer it might be worth waiting if you can to see what these two powerhouses will include, although you won't be getting either of these at discounted prices!
Processor
The Galaxy S3 has a 1.4GHz Exynos 4412 quad-core processor (1.5GHz dual-core Snapdragon for US) while the Optimus G Pro has a 1.7GHz Snapdragon 600 quad-core processor
Display
The Galaxy S3 has a 4.8 inch Super AMOLED display with resolution of 1280 x 720 and 306 ppi while the Optimus G Pro has a 5.5-inch full HD display with resolution of 1920 x 1080 and 401 ppi.
RAM and Storage
There's 1GB of RAM (2GB on some variants) and 16,32 or 64GB of internal storage for the Galaxy S3, expandable via microSD. The Optimus G Pro has a 2GB of RAM and 32GB of internal storage, also expandable via microSD.
Camera
There's an 8-megapixel rear camera with autofocus, LED flash, simultaneous HD video and image recording, image stabilization, geo-tagging, touch focus and face and smile detection, plus 1080p video capture for the Galaxy S3, along with a 1.9-megapixel front-facing camera. The Optimus G Pro has a 13-megapixel rear camera with autofocus, LED flash, image stabilization, geo-tagging, face detection and 1080p video capture as well as a 2.1-megapixel front-facing camera.
Operating System
The Galaxy S3 runs 4.0.4 ICS, upgradable to Android 4.1.2 Jelly Bean and Samsung's TouchWiz UI. The LG Optimus G Pro launches on Android 4.1.2 Jelly Bean and the LG UI.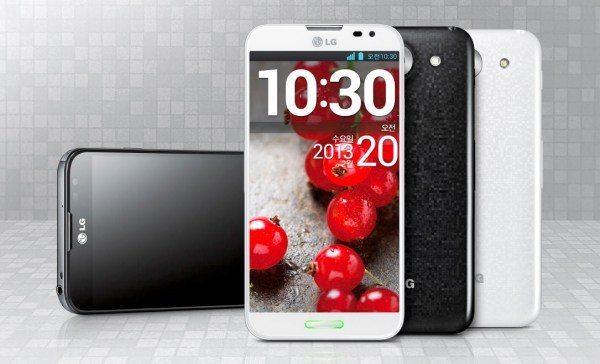 Just looking at the main specs compared it's easy to see that the Optimus G Pro is some way ahead but to be fair we would expect this because the Galaxy S3 has been out for some time and the G Pro is a new device. The question is whether it's more important to you to have the latest all-singing, all-dancing smartphone (probably at a price to fit), or a perfectly well equipped but older phone such as the Galaxy S3, which is now being sold at a lower price in many regions because of the upcoming S4.
Another factor that some of you will want to take into account is the display size as the Optimus G Pro is more of a 'phablet' device with a larger screen, akin to the Samsung Galaxy Note series. It's very much a matter of personal preference whether you favor a device with a larger display, which some may find unwieldy, or a smaller display.
We're interested to hear from readers on this debate. Would you consider the Galaxy S3 over the Optimus G Pro as it's adequate for your needs and is likely to be much cheaper? Maybe you're more tempted to the later Optimus G Pro but will wait and see what other forthcoming phones such as the Galaxy S4 bring to the table? Let us know with your comments.