Install AT&T Samsung Galaxy S3 CM10.1 Jellybro ROM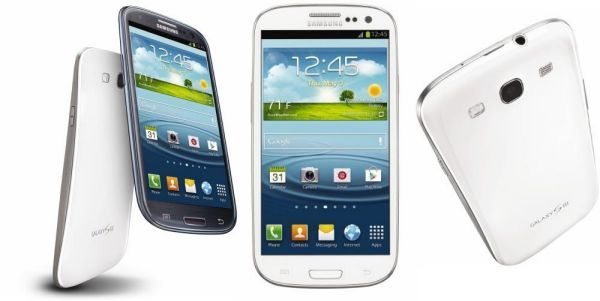 AT&T mobile Samsung Galaxy S3 user now can easily install Android 4.2.2 CyanogenMod 10.1 jelly bro custom ROM. This ROM gives you pure android experience just like Google nexus. It's still under the development, so there may be bugs. This is an AOSP based; it doesn't include Samsung and AT&T applications. In addition to that it doesn't have Google's apps, so you have to use Google apps (Gapps) zip file.
Before starting this installation we have to root and install a custom recovery on Galaxy S3. This post we added all the necessary steps that you need. Like other ROM installation this method also wipes your data. But it does not touch your SD card. This ROM developed by the XDA developer Euroskank.
Warning! Users Need to backup EFS folder. If you can, please add that step under the requirement heading. Here's the how to backup EFS folder tutorial.
Installing custom firmware voids the warranty. If your Galaxy S3 bricked by following this tutorial I can't claim its damages. Applying this tutorial at your own risk.
Requirement.
– Root the AT&T Samsung Galaxy S3 (Guide in here), Install CWM recovery (Guide in here), Backup internal memory (Guide in here)
Download: CM10.1 Jelly Bro custom ROM in here, Android 4.2.2 Google apps in here.
How to install Android 4.2.2 jellyBro custom ROM AT&T Galaxy S3
– Copy the downloaded Google apps and ROM zip files onto your SD card.
– Power off the phone and boot into the recovery mode by pressing and holding "Volume Up, Home and Power" buttons at the same time.
– Once you're in the CWM or other recovery, first we need to make an nAndroid backup. If you need to roll back to the previous ROM, then you can restore that backup.
– Navigate to the "backup and restore>backup". If you have a CWM, your current ROM files are saved on your SD card "clockworkmod" folder.
– Then go to "wipe cache partition>Yes — wipe cache".
– Next "wipe user data/factory reset>Yes – Wipe user data". This method will factory reset your device.
– After that go to "Advanced>Wipe dalvik-cache>Yes – Wipe cache".
– Next step installs the copied ROM zip file. Navigate to "install zip from sdcard>Choose zip from sdcard". Then browse the jellyBro ROM zip file.
– Choose that file and select "Yes — Install". Installation will take several minutes.
– Once it's completed, you are in the "Choose zip from sdcard" menu. Again, select it and browse the copied Gapps zip file and install it.
– Congratulations, you have installed Android 4.2.2 jellyBro custom ROM on AT&T Samsung Galaxy S3.
– Periodically developer of this ROM releases new bug fixed version. It's better to check the development page to download latest update.
About author!
This article written by the Chris on Android Gadgematic blog. He loves to write about Android custom ROMs.