Amazon Kindle Fire HD 8.9 price cut & UK availability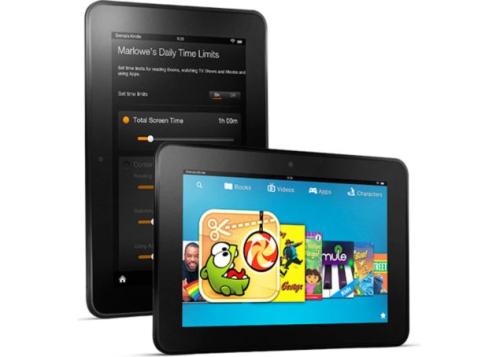 If you are after a new tablet PC and don't want to purchase an Apple iPad there is a whole host of devices available, and one of the most popular offerings is the Amazon Kindle Fire HD 8.9 that has now seen a price cut and became available in more countries including the UK.
The tablet PC has been available for a while now in the US and the device has now seen a price cut with the WI-Fi only model now priced at $269, while the 4G version will set you back $399. This is a price drop from $299 and $499 respectively.
The company has also announced the availability of the tablet PC in a number of new countries that include the UK where the Amazon Kindle Fire HD 8.9 is already available on the retailer's online store. The device is priced starting at £229 for the 16GB Wi-Fi only model going up to £259 for the 32GB version.
There is no option for either 3G or 4G connectivity but for your money you get an 8.9-inch tablet with a 1920 x 1200 resolution display, and 254ppi pixel density. There is a 1.3-megapixel front facing camera and 1GB of RAM among the specifications of the Amazon Kindle Fire HD.
The other countries the device is now available in include Japan, France, Germany, Italy, and Spain which gives consumers in these countries another larger screened tablet PC to chose from.
Will you be getting the Amazon Kindle Fire HD 8.9?
Source: Amazon.