Duke Nukem 2 iOS release soon, no date for Android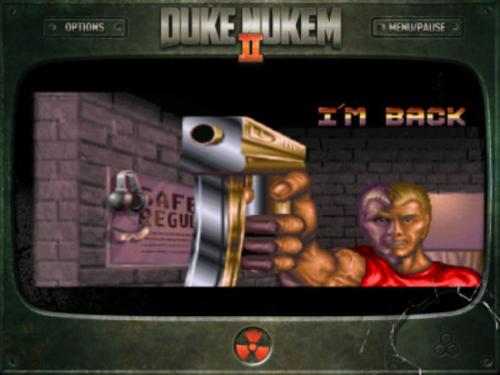 Despite the wonderful graphics and animation sequences many modern games have, there is still a strong pull towards titles from yesteryear and that certainly can be said about Duke Nukem 2 that is going to release on the iOS platform soon, but there are no dates for Android availability.
Next month will mark the celebration of the 20th anniversary of the original side scrolling shooter Duke Nukem 2, and it will see the game come to iOS users to enjoy once again. The game will be available to both owners of the Apple iPhone and iPad and will be priced at £1.49/$1.99.
It will feature all of the original games 32 levels with full touchscreen support along with updated artwork and a brand new soundtrack. Players will also be able to track each other's scores via online leaderboards.
The game first made an appearance back in 1993 for Microsoft DOS and was set in a futuristic 1998, as we see Duke captured by aliens that want to use his brain to take over the human race. Unfortunately for the aliens Duke manages to escape and sets about saving the world from total destruction.
Below we have embedded the launch trailer for the game for you to enjoy before the game is released next month.
Are you a fan of Duke Nukem?
Source: Pocket Gamer.