Get close to Red Bull F1 Racing with Spy app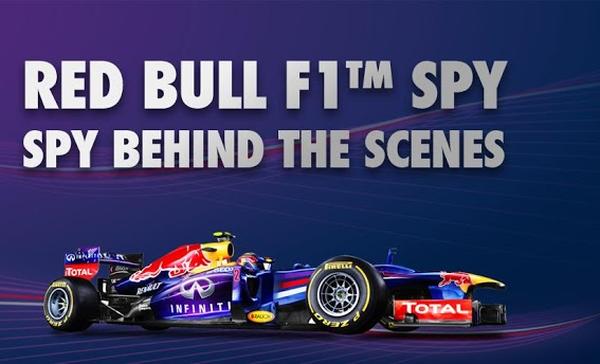 There will be many Formula One fans looking forward to this weekend's events at the Australian Grand Prix in Melbourne, and today we have news of how fans can get up close with the Red Bull F1 Racing Team with the free Spy application for Android and iOS users.
The application is available just in time for this weekend's opening event for the new 2013 Formula One season, and the application has been made possible by the current champions inside man called the Red Bull Racing Spy, which provides information about a number of things from behind the scenes.
Fans are provided with everything that is needed to know from driver stats and lap times through to what certain celebrity's are wearing, and has news from the pit lane and the paddock. If the Spy missies any information out fans even get the chance to quiz him, and there a number of new features this year.
These include full live on track commentary from the whole weekend, full race data, statistics and results, and lots of information on the various tracks being visited during the season and how they have changed over the years.
Users get real time commentary from the Spy with access to the teams grand prix diary, and much more. To find out more or to download this free application head over to the App Store or Google Play.
Who do you think will win this year's Formula One Drivers Championship?