Samsung Galaxy S4 UK availability & pre-order status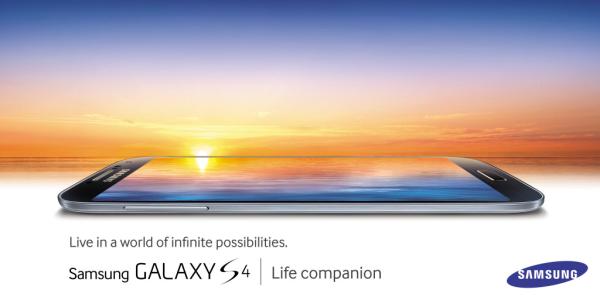 The world now knows officially what the new Samsung Galaxy S4 has to offer consumers and first impressions are really good, and already we have the handsets UK availability and pre-order status as carriers and retailers start to show their hands.
We have been pretty impressed with the Galaxy S4 specifications and all of the country's carriers will be stocking the handset once it is released, and some of them have already begun taking registrations and revealed release dates for the device.
EE is already inviting customers to register for updates with pre-orders set to start on March 28th, and the Galaxy S4 will be available in stores starting on April 26th. Rival carrier Three has had a pre-register page up for a couple of days now but there is currently no news about pre-orders.
The Carphone Warehouse has a register your interest page with the retailer saying the Galaxy S4 will be available from April 25th, while rival Phones 4u has the device down for April 26th. Vodafone also has a registration page but strangely O2 currently has no information about the handset but expect that to change in the coming hours.
Both Expansys and Clove have pre-registration pages but there is no information regarding availability or pricing for the handset. Obviously this information will quickly change in the coming days as we start to get the all important pricing for the Galaxy S4 on monthly plans and unlocked.
Have you already signed up for more information on the Galaxy S4?