iPhone 5 case waterproofs, meet the Optrix Adventure Suit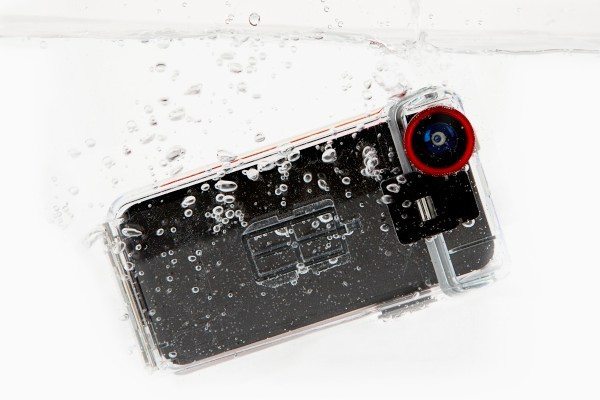 We always enjoy bringing readers news of accessories for their smartphone and tablets and today we have news of a brand new iPhone 5 case perfect for those who like plenty of action. The Optrix iPhone Adventure Suit gives waterproofing to your iPhone 5 and also makes it robust for active iPhone users or for those of us (ahem) who are merely clumsy.
The Sony Xperia Z phone has been very popular so far, some of this because it is both waterproof and dustproof. Now you need never worry about your iPhone using the Optrix iPhone 5 Adventure Suit which acts like an armored case. Although the iPhone 5 didn't fare too badly recently in a torture test, for peace of mind this Adventure Suit would be a great idea as it waterproofs your iPhone 5 to depths up to 15 feet.
As well as this it also makes your iPhone 5 robust enough to be able to survive a 15 foot drop. The Optrix Adventure Suit can also be mounted using two adhesive rail strips and the case also features an all-glass high-clarity wide-angle lens for HD photo and video. The Optrix iPhone 5 Adventure Suit is currently only available in the US at a price of $130.
You can find more details or order the iPhone 5 Adventure Suit case at Photojojo here. Alternatively the Optrix iPhone 5 Adventure Suit is also available with a Super Sucker Mount, an industrial strength sucker, priced at $180. These items are currently in stock as we write and US shipping starts from $2.50.
We'd like to know if you're tempted to purchase the Optrix Adventure Suit for your iPhone 5? If so, what are your thoughts on the current price? Let us know with your comments.