Samsung Galaxy S4 loses votes with design & build quality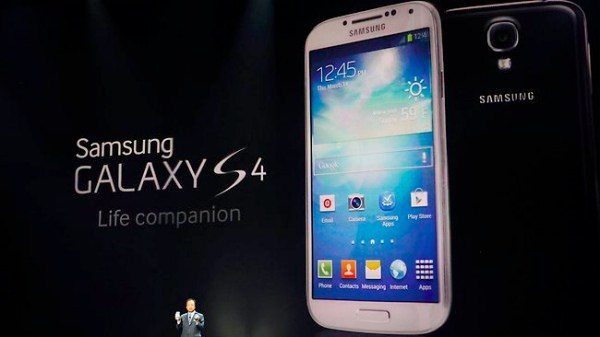 The Samsung Galaxy S4 was finally formally introduced in New York last week and has met with universal acclaim apart from one small factor. Although everybody, including consumers and tech experts, seems to approve wholeheartedly of the high-end specs and also the amazing new software features of the phone, the only criticism leveled at the phone so far concerns the design and build quality and it looks as though this could lose Samsung a few sales.
This is all very reminiscent of last year when the Galaxy S3 was unveiled. The phone received a lot of praise all round except for some who were not too thrilled by the plastic, cheap feel and rather boring design. It doesn't look as though Samsung learned from this though as hardly any effort has been made to change it and let's face it the Galaxy S3 still sold in phenomenal numbers and the Galaxy S4 will too. Still, it seems a shame that Samsung couldn't have come up with something with a more premium look and feel to it.
Before all of you Galaxy S fans jump on us and say we're anti-Android and anti-Samsung that couldn't be further from the truth. We've already stressed that this is a most impressive phone as far as specs and features go and it will be difficult for any other smartphone this year to match its impact. However the design does leave us wanting more.
The day after the official introduction of the Samsung Galaxy S4 we gave our readers a comprehensive comparison of the HTC One vs. Galaxy S4 and asked for your choice of winner. The HTC One is another phone that we've been really impressed with but we weren't quite prepared at how many more people said that they would choose the HTC One over the Galaxy S4.
We had plenty of comments on this article and the overwhelming majority voted for the HTC One. What became even more apparent was that this seemed to be mainly because of its aluminum body and premium design and feel. Most of the people who said they wouldn't purchase the Galaxy S4 said it was because of the plastic build and cheap look of the phone. While we expected this might be a criticism, even we were surprised at just how many people mentioned this.
Plenty of the top tech sites have found that the one of the only flaws they've found with the Galaxy S4 is its design and build. For instance Engadget noted that consumer desire for premium materials was "all background noise to Samsung," and asked if we really expected anything but an all-plastic design. Their post even went on to say that the cross-hatching design effect on the front and rear of the Galaxy S4 "actually seems to have a cheapening effect."
BGR also had criticism for the low-end design. Although they called the device "incredible" they also said they wished the notable hardware and software came in a premium package but that the Galaxy S4 felt more like a toy. They commented on the light weight of the phone and noted it felt as though it could be snapped in half, something not evident with the iPhone 5 although this is even lighter.
As we said previously, none of this dissatisfaction about the design and build of the Galaxy S4 will stop it from being a huge seller, possibly the biggest of the year. There will be plenty of people unconcerned about the design and feel or who actually like it. However, it is clear that there are others who will give the Galaxy S4 a miss solely because it lacks the premium look and feel of a high-end package. We'll never know how many sales of the Galaxy S4 Samsung lose out on because of this but we'd sure be interested to know.
We'd like your thoughts on the Galaxy S4, as we're always interested in hearing what our readers have to say. Will you be purchasing the Galaxy S4 and if so is that because you like the design or despite the design? Has the cheap look and feel of the phone been enough to put you off purchasing it? Let us know with your comments.