Behind our affinity with popular tablet brands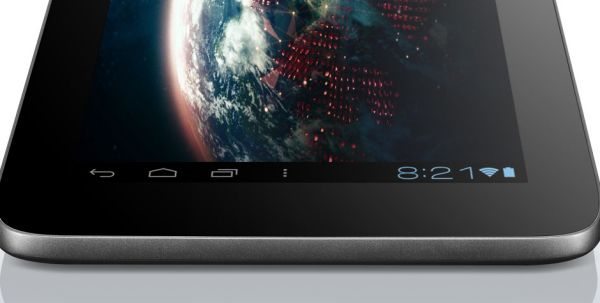 Samsung introduced the Galaxy 8.0 — its latest answer to Apple's iPad — at this year's World Mobile Congress. Both companies currently dominate the tablet market: in the final quarter of 2012, Apple held 43.6 percent of the UK market share, with Samsung's Android tablets trailing at 15.1 percent. Amazon's 11.5 percent came in at third place, while Asus enjoyed 5.8 percent of the market share.
Apple is often cited as an example of a successful lifestyle brand, with many devoted followers. Apple consumers often own more than one Apple product, and follow the brand as well as the products — hence the public reaction to Steve Jobs's death in 2012. New product releases are greeted by scores of eager fans lining the streets. When the NYC Fifth Avenue store opened, the queue was nearly half a mile long. There's little doubt that loyalty to the Apple brand is very strong, and this equity has been recognised. The Apple brand has won a host of awards, topping the list of Forbes magazine's 'Most Admired Companies' each year from 2008-2012, as well as winning the UK CoolBrands 'Coolest Brand' category. Its brand crown has been long-standing and consistent.
Despite similarly impressive sales performances, Samsung's brand equity seems less defined. Despite winning a plethora of awards for its TV products, its tablets and smartphones don't command the same loyal-to-the-family attitude of Apple consumers. Global brand agency Interbrand ranked Samsung 19th in the Best Global Brands category in 2009, and in 2010 the company came 2nd in Fortune's Most Admired Company list in the electronics category. Last year Interbrand upgraded Samsung to 9th place. The rankings are worked out using not only financial performance, but also the ability of the brand to generate loyalty. Currently outranked by Apple, the Samsung brand is, however, one to watch — CEO Kwon Oh-Hyun was nominated Brand Finance's most successful brand building chief executive for 2012 (beating Apple's Tim Cook).
Rival Asian brands are also worth noting. Asus was ranked 3rd by Interbrand for the Best Taiwanese Brands 2012, behind HTC and Acer. The company's holistic philosophy, as outlined in the 'ASUS DNA' on their website, is an innovative brand identity; Asus has also been praised for its sustainability efforts by Oekom Research in the past.
Chinese manufacturer Lenovo is another brand with a difference and strong contender for best tablet title with a range of Android tablets and laptop/tablet hybrids like the IdeaPad Yoga. The IdeaTab and ThinkPad ranges, acting as sub-brands under the Lenovo umbrella, have created a bit of an edge for Lenovo; with sales of over 75 million in 20 years, the ThinkPad has even been used in space. The Asus and Lenovo brands are popular across the world, evidenced by their considerable sales growth in 2012.
Would you choose Asus or Lenovo tablets over other big names?