ControlFREQ by Scosche car stereo receiver enables wireless remote control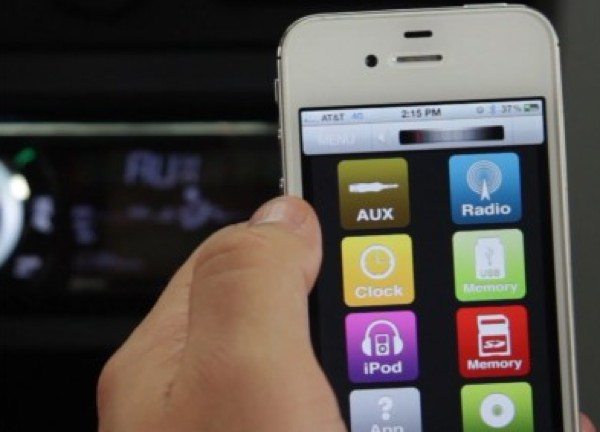 There are so many smartphone and tablet accessories and peripherals around but when we see something a little different we like to bring our readers attention to it. Let us introduce you then to the controlFREQ by Scosche, a car stereo receiver that enables wireless control via an app that can use your iOS or Android smartphone as a remote control.
The controlFREQ is priced at $139.95 so is not exactly cheap but is packed with features. The innovative in-dash stereo receiver enables the user to listen to their favorite music with options that include A2DP wireless streaming, CD Playback and MP3. Your Android smartphone or Apple iPhone or iPod touch can be used as a display and wireless remote control and there's also a built-in mic for Bluetooth hands-free calling through the car stereo receiver.
Music can be streamed wirelessly from any Bluetooth A2DP-enabled device and your device being used as a wireless remote can control the Car Stereo in many ways including tracking forwards or backwards, adjusting the volume, bass and treble settings, selecting songs and switching sources. Your smartphone is turned into a wireless touchscreen remote control and display via the free controlFREQ app from Google Play or the App Store and it can also be used outside the vehicle up to a distance of 33 ft away.
Specs include 40W x 4 MAX power internal amplifier, 3-preamp RCA outlets, a CD player that supports CD-R, CD-RW and MP3 CD playback, detachable faceplace and 15W RMS x 4. Users can also store their favorite radio stations with 30 station programmable presets and there's an AM/FM RDS enabled tuner for displaying information.
For more information or to order the Scosche controlFREQ (SCDBTA60) head to Scosche here. The Android Scosche controlFREQ app is at Google Play here and the iOS app at iTunes here. We'd like to hear what you think about this Scosche product? Send your comments to let us know if you're tempted to purchase it?