Google Babel to unify talk services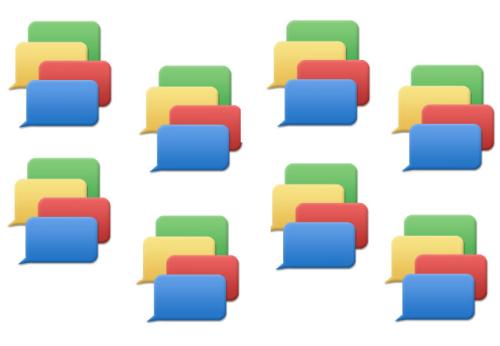 There are a number of different ways that we can communicate with people away from our mobile phones, and Google has a variety of services that allow us to chat. Now a new service being called Google Babel is being tipped to unify talk services.
A number of sources are suggesting that Google are going to bring all of their messaging services under a single umbrella, and it is thought it will be called Google Babel. At the moment the search engine giant has a number of chat services that don't interact that well, which includes Google Talk, Hangout, Messenger, Voice, and Chat for Drive.
These work differently from each other and the only ones that really work together are G+ and Google Talk for Gmail, but these leave a lot to be desired. But if the company can integrate all these features it would provide services such as BlackBerry Messenger and Apple's iMessage something to think about.
As Geek.com are reporting a number of different sources are saying this new service is being designed from scratch so no compatibility problems are occurred. The service won't be open to other services such as Skype, but it is tipped to have a good performance and quality with an app for Android and Chrome OS. There is a good chance it will be officially unveiled at May's Google I/O event along with Android 5.0 Key Lime Pie
Do you like the sound of the new service from Google?