Iron Man 3 celebration with superhero iPhone 5 case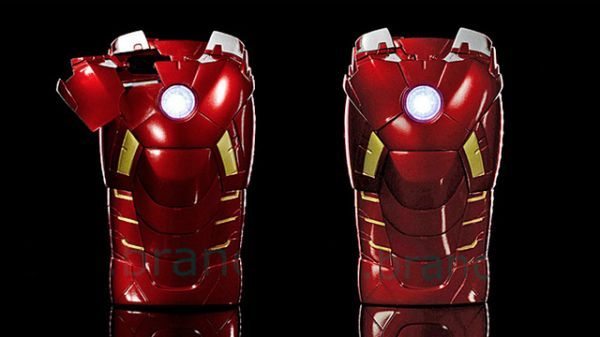 Iron Man 3 is set to release in USA from May 3, 2013 and in the UK Wednesday 24th April 2013, and today the Iron Man 3 celebration has started with an eye-catching superhero iPhone 5 case.
The Iron Man Mark VII iPhone 5 case will go on sale in April with a price tag of only $49, this has got to be the coolest heroic iPhone case we have ever seen especially when it is superhero rich.
The just in time Man Mark VII case is perfect timing considering the new Iron Man 3 movie is releasing, even comical Billionaire Tony Stark would love this case.
This is a two-piece iPhone case clicks together and features a cool LED white light in part of the suit where the electromagnet would go, the camera hole is covered but to take photos you just simply slide the shoulder part of the suit case and hey presto, got to love moving parts on an iPhone case.
You can pre-order the Iron Man Mark VII iPhone 5 case via Brando for $49, get it now ready for April, love to know what you think of the case.