Phones Review iPad app now live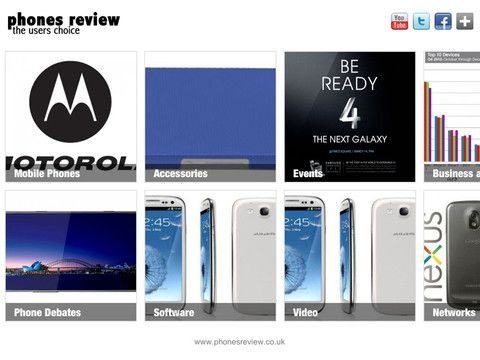 At last the Phones Review iPad app is now live and waiting for all to install it, readers can now get all articles via the website on the iPad and stay up-to-date with all the latest news, it comes with many features to make your life easier.
Phones Review all started back in 2006 and we provide all the latest news dedicated to phones, tablets, apps, events, operating systems and so much more so that you can stay connected with the latest information in the mobile world.
Our new Phones Review iPad app has many features and these include all the latest phone, accessory and OS news across the world.
This is one of the most updated apps for phone news from a website dedicated to this topic, you can slide to view next page, article, or category, it also allows users to get all reviews and analysis for phone related products.
Readers of this app can also leave comments on news articles, and you can open articles in Safari if you prefer. The app is also integrated with Facebook and Twitter, which means you can share what you think is interesting.
On the home page there is this icon '+' and when pressed will show up all the categories, the main front page upon opening the app shows mobile phones, accessories, events, business & stocks, apps, phone debates, software, video, networks and tablets.
Some of the categories also have sub categories, such as mobile phones containing all the big names like Samsung, Apple iPhone, BlackBerry, HTC and so forth. The software section also has sub cats such as android, iOS etc.
Please install the new Phones Review iPad app via the App Store now and take the news wherever you go.