Star Wars Pinball follows Android with IOS release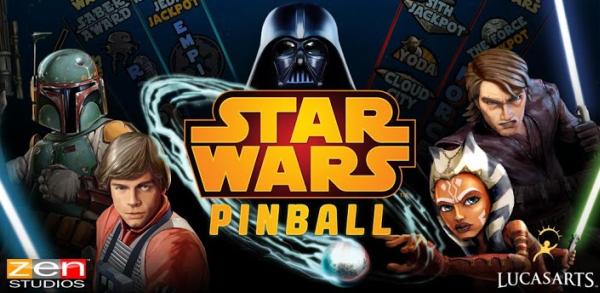 If you are fan of the Star Wars movies and also like playing pinball games you will be pleased to hear that Star Wars Pinball has now been released for iOS users to enjoy after already being available to Android users.
The game became available for Android users last month and now a version for iOS users to enjoy has been released onto the Apple App Store. The standalone game has three new Star Wars tables Star Wars Episode V: The Empire Strikes Back, Star Wars: The Clone Wars, and Boba Fett.
It has now got widescreen support for the Apple iPhone 5 with the download for the game priced at £1.49/$1.99 for iOS users, while Android users have to fork out £1.32 / $1.99 for the game. This gets you the Episode V: The Empire Strikes Back table with the others available as in-app purchases.
There are extra Star Wars themed tables that have been promised in the future as well, but the game on the Android platform has been receiving a mixed response from users. Some have complained of bugs that include crashes and some lag, but others have given it praise.
To find out more or to download yourself head over to the Apple App Store or Google Play, and check out the demo video below.
Have you already downloaded Star Wars Pinball?