Final Fantasy V to release for Android & iOS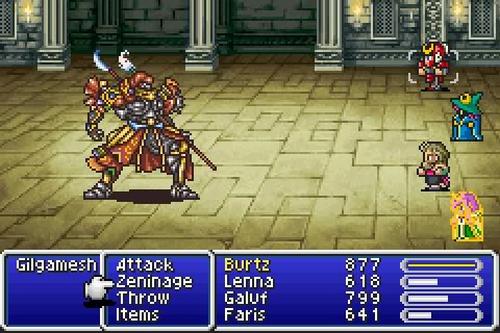 There are always certain games no matter how old they are that still bring fond memories from gamers, and this includes popular franchises that have been going for years. We now have news that Final Fantasy V will be released for Android and iOS users beginning this month in Japan.
The popular SNES instalment of the franchise will be released for both the Android and iOS users with the iOS version being released by the end of this month in Japan. Android users will have to wait until sometime in the summer and hopefully both versions will see a worldwide release as well.
This offering of the game is based on the Game Boy Advance version of the title, but features enhanced graphics and will be priced at ¥1,800, which is around $19 so it's not exactly a cheap title to purchase.
So far the developer Square Enix hasn't given firm details about the games availability globally, and in the past the company's games have seen a release around the world at almost the same time. It would make sense for the company to make Final Fantasy V available around the world, as the game will undoubtedly have fans in many countries.
Do you hope to see Final Fantasy V released globally?
Source: TechnoBuffalo.