Samsung Galaxy Tab 7.7 update to 4.1 Jelly Bean hits problems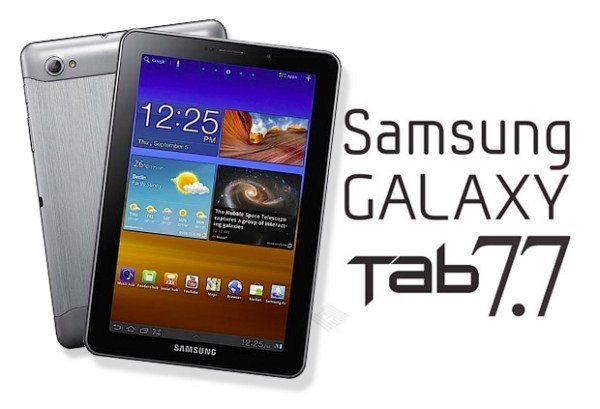 We always like to keep readers informed about operating system updates and have posted regular articles lately about Android Jelly Bean arriving for various devices. Unfortunately some device owners end up having to wait far longer for OS updates than others and we are now hearing that there could be problems for the Samsung Galaxy Tab 7.7 update to 4.1 Jelly Bean.
Many owners of this tablet have been waiting patiently for their first experience of Android Jelly Bean on the device, as it was summer of 2012 that the Galaxy Tab 7.7 last received an update. That was to Android 4.0 Ice Cream Sandwich and it seems as though ICS may have to last a while longer yet.
It is being reported that Samsung is having difficulties with the update and it's believed to be something to do with the Exynos processor, which for some unspecified reason doesn't seem to like Jelly Bean 4.1. It's thought that the update to Jelly Bean may be around May or June but these apparent problems could push the update back even further, especially for owners in the US who often get the update after those in other regions.
That would mean that Android 5.0 Key Lime Pie, the next major upgrade, could be available before Jelly Bean even arrives for the Galaxy Tab 7.7. Not good news then but we'll be looking out for more developments on this and will of course pass on information as we hear it.
We're interested to hear your thoughts on the delays for the Galaxy Tab 7.7 in getting the update to 4.1 Jelly Bean. Are you the owner of this tablet and frustrated to learn there may yet be a lengthy wait? Maybe you don't mind the wait as long as your device gets a taste of Jelly Bean in the end? Let us know with your comments.
Source: SamMobile