Nokia Lumia 820 vs Samsung Ativ S, comparing the specs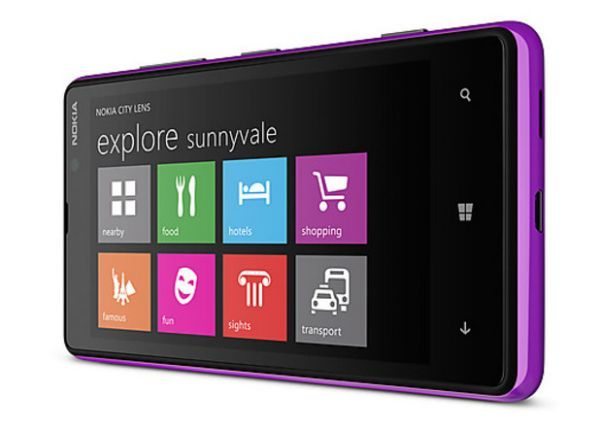 Nokia and Samsung are the renowned players in the fields of Smartphones. Here in this article you will get an analysis of the various features of Nokia 820 and Samsung Ativ S Smartphone.
Features of Samsung Ativ S
Samsung Ativ S is comprises of 4.8 " Super AMOLED touch screen and has Windows 8 as its OS. It is a user-friendly phone. The phone has got dual core 1.5 GHz Krait processor and is very fast and has got optimum performance. The phone has 1 GB RAM and there are two types of variant- 16 GB internal memory and 32 GB internal memory. There is a support for external memory card —microSD card and this can be expanded up to 32 GB.
In this smartphone, most of the audio and video formats are supported. There is one primary camera with 8-megapixel offering high quality images. The camera comes with auto focusing and LED flashlight. The camera also has image stabilization and geo-tagging features. There is a secondary camera of 1.9-megapixel that can be used for video calling. One can have outstanding video capturing using this phone. The phone has support for 3G, 2G, WiFi, Bluetooth v 3.0 with A2DP, GPS. GPRS and micro USB 2.0. The phone has corning Gorilla Glass 2 for screen protection. The phone has all the preloaded applications required for smooth operation.
Features of Nokia Lumia 820
The display screen of Nokia Lumia 820 has 4.3" Super AMOLED touch screen having resolution of 480×800 pixels. The operating system is Windows 8.0. The phone has Dual Core 1.5 Krait Processor and has 1 GB RAM. Both these features make the processing very fast. The internal memory has the capacity of 8 GB and the phone has the support for external memory card or micro SD card, which can be expanded up to 32 GB. The audio and video formats supported by the phone are MP3, WAV, WMA and WMV. This phone supports MP4. Nokia Lumia 820 has dual camera.
The primary camera comes with 8-megapixels while the secondary camera has VGA feature, which could be used for video calling. The primary camera has LED flashlight. The camera can take HD images and also has Geo tagging feature. The phone has support for 4G, 3G, Wi-Fi, Bluetooth v3.1 with A2DP and EDR, GPS, GPRS etc. The best feature about this phone is that it supports wireless charging and micro SIM card.
Though both the phones have similar features the Nokia Lumia 820 has some additional features to offer to the users. Would you choose the Nokia Lumia 820 or the Samsung Ativ S?
Author's Bio: Kathryn is the author for Chrisalexcorp. She also writes for a website Protwit.com which provides Tweet Adder, which is a powerful tool, used to automate the tweeter posts.