What makes the Samsung Galaxy S4 so special?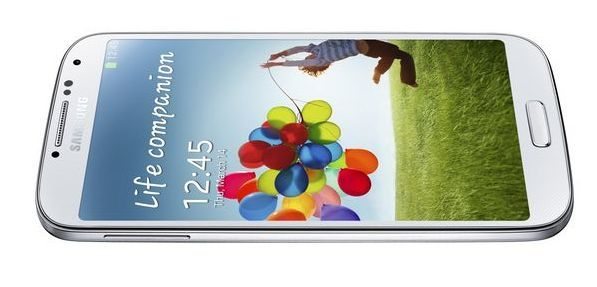 After much speculation, Samsung finally revealed the official Samsung Galaxy S4 at an exclusive event in New York last week, and now that the initial furore has died down it's time to take a step back and have an analytical look at the device. At first glance, it's incredibly impressive, and we have no doubt that it'll dominate the market this year – so what exactly makes it so special?
Specs
The most impressive feature of the Samsung Galaxy S4 is the brand new eight-core processor, making it a powerhouse of capability – Samsung's new Exynos 5 Octa splits the eight cores into two groups of four, allowing for one powerful processing unit for major tasks, and a smaller one for the more mundane background operations. This is perfect for multitasking and will make it a real favourite among mobile gamers, who are always looking for a boost to processing capacity.
An updated graphics processor is also featured in the S4, using an IMG Technology build with the same capabilities as the fourth-generation iPad. To make up for this huge increase in power usage, Samsung have also implemented a new battery, promising much more power than previous iterations.
Design
Despite a bigger battery, the overall design of the S4 is slightly slimmer than the S3, although taller to allow room for the 5-inch touchscreen display. The handset stands at 136.6mm in height and a trim 68.9mm in width, allowing it to be used comfortably with one hand. The display itself is impressive; full HD with a resolution of 1920 x 1080 promises beautiful images whether you're taking photos or playing video games. The standard narrow Home button remains at the bottom, flanked by Back and Menu capacitive keys.
Software
The S4 comes with the latest version of Android Jelly Bean installed; an operating system that's more than capable of delivering everything the device's hardware has to offer. On top of these are a number of additional features – Samsung are notoriously good at avoiding bloatware, instead including features that actually add a fantastic user experience to the phone.
This is most noticeable in the 13-megapixel camera, which comes with a whole host of abilities – our favourites are the Dual Shot mode, which allows you to take a picture with the front and back camera at the same time; and the Cinema Mode, which has the ability to animate one part of your photograph to create a gif file. The front camera also has features of its own – if you're reading something it'll use face-recognition software to determine whether you're still looking at the screen so your display won't switch off, and with the Air View software you can control your phone using gestures rather than the touchscreen.
What do you think of the Samsung Galaxy S4?