Samsung Galaxy S I9000 Jelly Bean update to 4.2.2 with Slim Bean ROM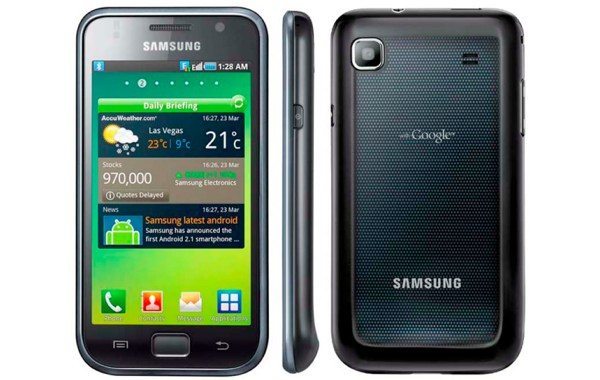 If you have the older Samsung Galaxy S I9000 smartphone then we have some news that may interest you today, especially if you're not averse to a bit of tinkering with your device. If you enjoy customization then the Android Jelly Bean 4.2.2 update is now available for the Galaxy S I9000 via a Slim Bean Build 2 ROM. This custom ROM, said to be stable, provides fixes and a myriad of new features.
Just some of the 4.2.2 Slim Bean ROM Build 2 custom firmware offerings are TheRealDarkSlim Toggle, Shiny new Slim Sizer, added root functionality to SlimFilemanager, extended QuickSettings style options and an update to the latest version of DashClock. Other additions include an automatic keyboard rotation feature, USB Tether tile, LTE tile, fullscreen toggle to the browser menu, Signature to Messaging and much, much more.
Some of the bug fixes include one for HTML5 audio playback, BT tethering label, A2DP streaming sound fixes and more and the only known issue at the moment is a small visual glitch for the landscape lock before unlock. This Slim Bean ROM Build 2 is ONLY for the international variant of the Galaxy S I9000 so please don't try it with other models.
Before we go any further we'd like to stress that at Phones Review we never recommend using anything but official updates for your devices and that if you decide to use this custom ROM and anything goes wrong then it will be your own responsibility. However we know that plenty of our readers enjoy the freedom of customizing their smartphones so we still try to bring the latest news for you.
Before you begin you'll need to have the correct USB drivers installed, remember to back up data and settings and have at least 80% battery charge. You also need to be certain that the USB debugging mode is enabled and ensure your device is rooted with ClockworkMod recovery installed. You may also want to download and install the Root checker app to check that root access is working okay.
When you're ready to go you can download the 4.2.2 Slim Bean Build 2 ROM for Galaxy S I9000 from here and Google Apps here to your desktop. You can then proceed to update to Android 4.2.2 Jelly Bean and when you've completed if you go to Settings>About Phone you'll be able to see verification of the software that you've installed. You can see full details of the new features, pre-requisites for using the ROM and then step-by-step instructions on how to proceed with the Slim Bean Build 2 ROM at the source link below as well as more links for other steps you may need to take. Please read the instructions and make sure you understand them BEFORE you start.
If you choose to update using this Jelly Bean custom ROM we'd be delighted if you could send us your comments. Did everything work smoothly for you and if you have successfully installed for your Galaxy S I9000 what do you think of the benefits? Send us your comments to let us know.
Source: Vickyz.com