Archos 80 Titanium & 97 Titanium HD both available in US now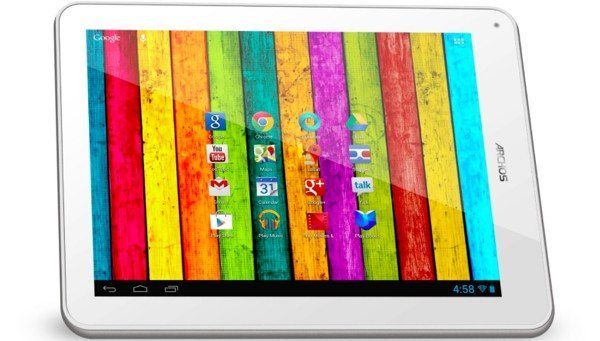 Way back at CES 2013 we gave readers some initial information about some affordable Archos tablets on the way. We are pleased to be able to tell you that the Archos 80 Titanium and 97 Titanium HD have now been released in the US. Although these tablets have a premium look and feel they are targeted at the more budget-minded consumer.
Firstly the Archos 80 Titanium has a 1.6GHz dual-core processor, 8-inch display with resolution of 1024 x 768, 1GB of RAM and 8GB of internal storage. It also has a 2-megapixel rear-camera along with a front facing camera. This tablet has a very reasonable price of $169. Dimensions of the 80 Titanium are 0.39-inches x 7.89-inches and 6.08-inches and it weighs 15.5 oz.
The Archos 97 Titanium HD is a bit more lush with a 1.6GHz A9 dual-core processor, quad-core Mali 400 graphics, 9.7-inch IPS LCD display with beautiful resolution of 2048 x 1536, 1GB of RAM and 8GB of internal storage (expandable via microSD). There's also a 5-megapixel rear camera and 2-megapixel front-facing camera. The price of this one is $249, which still seems very reasonable. Dimensions of the 97 Titanium HD are 0.35-inches x 9.45-inches x 7.24-inches and it weighs in at 1.4 pounds.
You can order the Archos 80 Titanium tablet from Amazon here or the Archos 97 Titanium HD tablet at Amazon here. We'd like to hear your thoughts on these two affordable tablets. Do you feel the prices are reasonable for the specs? Let us have your comments on these new tablets.