Logitech Keyboard Folio for iPad and iPad mini say hello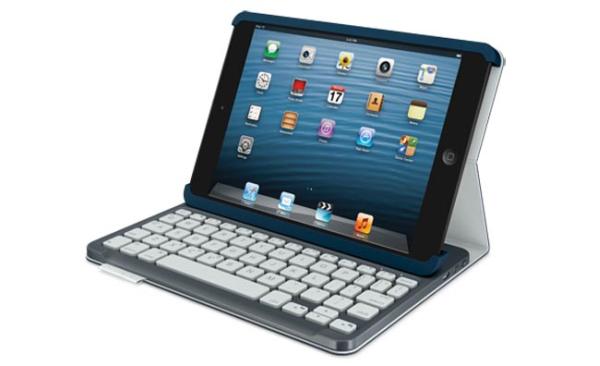 There are numerous cases or keyboards available for owners of tablet PCs, but sometimes the amount of choice can make it hard to pick the good ones from the bad. Logitech are a company that have long provided quality mobile accessories, and it has now expanded their range as the Logitech Keyboard Folio for both the Apple iPad and iPad mini say hello.
The company has now released a new model of its keyboard for the Apple tablet PCs, and the clever products double as cases to protect your treasured device. The full sized iPad model that costs $99.99 has been designed to offer the largest sized keys that the company could produce, and is made from high quality materials.
Meanwhile the smaller iPad mini model works in exactly the same way but obviously smaller and $10 cheaper. The accessory will protect both sides of your iPad and comes with new enhanced fabrics and colours, and doubles as a hands free stand for watching content in two different positions, and as well as offering a stylish built in Bluetooth keyboard.
The Folio will help maintain battery life on your iPad as it will instantly put the device asleep when closed, and will awake it again as soon as it is opened. This new range will first hit the US in April with a UK and Europe release coming the following month and check out the demo video of the Logitech Keyboard Folio case below.
Will you be getting one of these new products?
Source: Logitech.