Summly app makes founder millions, so what did we know!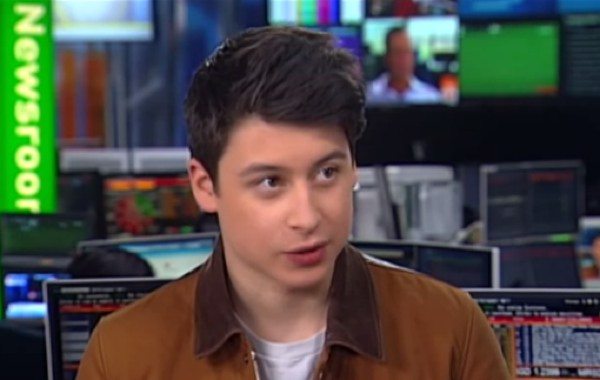 Here at Phones Review we try to bring you accurate news about upcoming devices, apps and accessories and last November we looked at the new Summly app devised by 17-year old student Nick D'Aloisio. At the time we reported on a fair amount of criticism that had been aimed at the new app and while we admired the innovation we wondered if any issues would arise in the coming months. Now we hear that Yahoo has bought the Summly app for a sum believed to be around $30 (£20) million, so what did we know!
The Summly iOS app for iPhone, iPod touch and iPad attracted a lot of attention on its release and was created as a news story summary resource. While it quickly enjoyed popularity and attention from high-profile investors there was also a certain amount of criticism and concerns that D'Aloisio had maybe bitten off more than he could chew at such a tender age.
The navigation of the app initially came in for some flak and then questions were raised about the legalities of the app simply republishing content amid copyright issues. However developer D'Aloisio seemed to be confident enough and obviously had big plans for his app creation. Now we know that he had good reason to be confident with Yahoo not only purchasing the app but also giving the 17-year-old a job with Yahoo in London while he carries on with his education.
Maybe the app didn't achieve its full potential though even though it won Apple's Best Apps of 2012 for Intuitive Touch, as Yahoo has now said it will close the app and indeed it has now been removed from the App Store. Instead it seems that Yahoo will include Summly technology in its portfolio and at some point it may be resurrected in some form as part of Yahoo's mobile experiences.
We doubt that D'Aloisio is too bothered at this stage as his multi-millions will be placed into a trust fund, although he has spoken about buying himself a new pair of trainers and possibly even splashing out on a new computer. Meanwhile the deal is expected to close in Q2 after the usual closing conditions.
Inspirational stuff then and we can only wonder at the ingenuity of someone so young achieving such great things. We are also pondering over what D'Aloisio might come up with in the future as a Yahoo employee? What are your thoughts on the story of the Summly app and its founder Nick D'Aloisio? Tell us with your comments.
Source: Information Week