Nokia Lumia 521 affordable on T-Mobile & close to release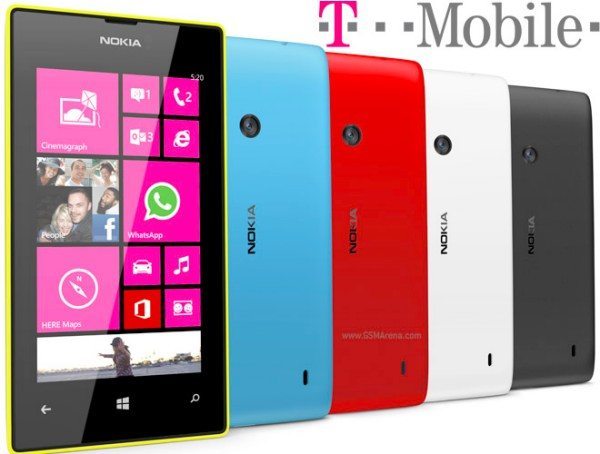 Many readers will have heard of the Nokia Lumia 520 smartphone that is about to be released in many regions across the world. T-Mobile USA will carry it's own variant dubbed the Lumia 521 and it looks as though this is now much closer to a release.
We've been bringing plenty of news about the Lumia 520/521 and the 521 is specifically for T-Mobile. The major carrier has not yet announced a release date for the Lumia 521 but as always with these things we usually see a phone approved by the FCC and once that has occurred it usually means a launch is imminent. That's the case now for the T-Mobile Lumia 521 which has now made its appearance at the FCC and received approval.
The Nokia Lumia 521 (RM-917) is a Windows Phone 8 low-end handset that should be a very affordable price, although this hasn't yet been announced for T-Mobile. However as T-Mobile already carries two other WP8 handsets at $0 with the usual two-year contract the Lumia 521 is also likely to be free on contract.
Lumia 521 specs include a 1GHz Qualcomm dual-core processor, Adreno 305 graphics, 4-inch WVGA LCD display with resolution of 800 x 480, 521MB of RAM and 8GB of internal storage with microSD support up to 64GB. The phone also has a 5-megapixel rear camera, 1430 mAh battery, Wi-Fi 802.11 a/b/g/n, Bluetooth 3.0 and A-GPS. It has AWS connectivity and it looks likely that T-Mobile will market it as a 4G HSPA+ smartphone.
Although this may be a low-end device we think it actually looks quiet stylish and as it should have an extremely competitive price this handset could appeal to a lot of smartphone users. We'll be following further developments and will let you know a release date when we hear it but it shouldn't be too much longer. Do you like the look of the Lumia 521 on T-Mobile?
Source: Engadget