Nokia Lumia 521 for T-Mobile, entry level & good specs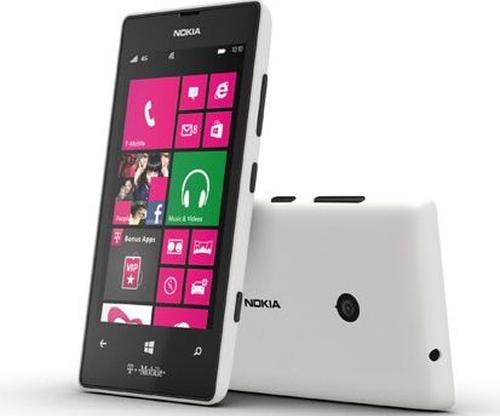 Finnish handset manufacturer Nokia has always been renowned for their mid range and budget offerings, which have basically kept the company going through its recent tougher times. Things are improving for the better though that has been led by more worthy handsets, and the Nokia Lumia 521 for T-Mobile is an entry level handset but with some good specs.
Earlier this week Nokia revealed the Lumia 520 at the Mobile World Congress, and now US carrier T-Mobile has revealed the company's variant of the handset in the shape of the Nokia Lumia 521. At the time of writing the carrier has shared the information regarding the availability or pricing of the handset.
The handset is expected to be an affordable device that features a 4-inch WVGA IPS LCD, super sensitive touchscreen, while a dual core Qualcomm Snapdragon processor cloaked at 1GHz is under the hood.
Other features include a rear facing five megapixel camera with Carl Zeiss lens technology, 512MB of RAM, and 8GB of on board storage that can be expanded further by microSD card. It is thought the Nokia Lumia 521 may cost around $185 when the device is released, and it's expected to come in five different colour options.
Do you like the look of the Nokia Lumia 521?
Source: T-Mobile.