Fieldrunners 2 app and Android beta test sign-up details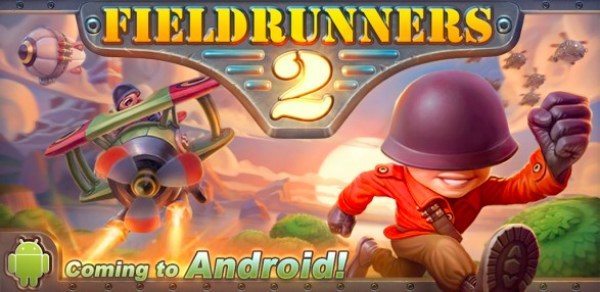 If you're a fan of Android gaming apps then we have some great news for you regarding the upcoming Fieldrunners 2. The app should be ready for a release in April and at the moment is in the beta testing stage. If you would like to join in the private beta then we have sign-up details for you so you can get an early look at Fieldrunners 2.
Fieldrunners 2 is obviously a sequel to the popular Fieldrunners tower defense game that many gamers found hugely enjoyable. With Fieldrunners 2 you'll find baddies, military types and a variety of weapons as you play the game and there's also tablet support and HD visuals. Building on the popularity of Fieldrunners the sequel seems bound to attract a lot of attention and although we can't guarantee you'll get chosen as a beta tester you can sign up and hope for the best.
Those signing up need to be 13 years of age or older and you'll need to provide some basic information such as what country you access Google Play from, as well as which device you'll be using and the operating system version that it uses. You'll also be asked to choose on a scale of 1 to 5 how tech savvy you are and explain why you think you'd make a good beta tester. If you're lucky enough to get chosen for the closed beta you'll hear by email from Subatomic Studios by the end of this week.
You should be aware though that if you become a beta tester you won't be getting the whole game, just the first level of Grasslands and the tutorial. You can sign up for the Fieldrunners 2 beta here or you can see much more about Fieldrunners 2 at this Subatomic Studios page.
Will you be signing up for the beta testing of Fieldrunners 2 for Android? If so, we hope you're successful. Why not let us know by sending us your comments.
Source: Droid-Life